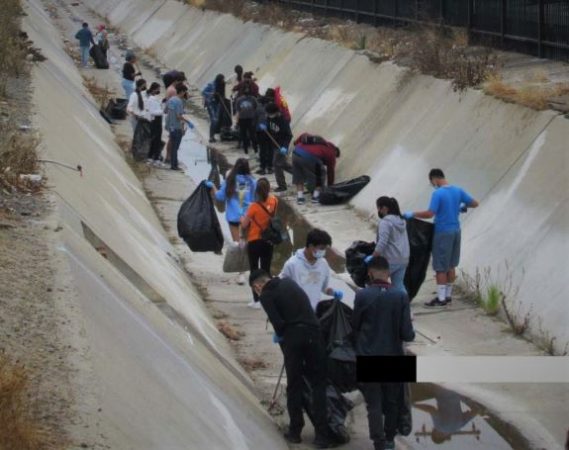 The Public Works Agency is hosting an Inner-Coastal Cleanup Day event at Jerome Park, located at 2115 W. McFadden Ave., on Saturday, September 23, from 9 a.m. to 12 p.m.
The cleanup will focus on the removal of trash and debris from the Santa Ana Gardens flood control channel and the adjacent park area so it does not flow out to the ocean when it rains.
Inner-Coastal Cleanup Day is your chance to give back to the ocean, beaches, and creeks that make Orange County such a beautiful place to live.
The Public Works Agency is in need of volunteers to help participate in the cleanup. For more information, contact Craig Foster at (714) 647-5659 or cfoster@santa-ana.org.