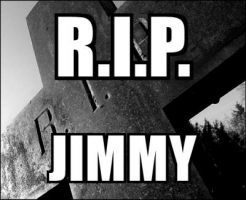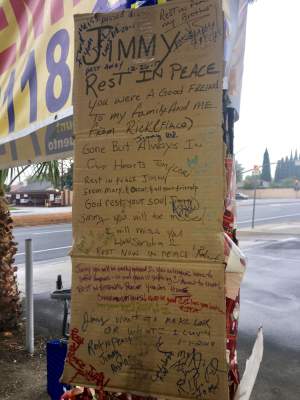 Jimmy was a black homeless man who stayed near Warner and Bristol and was often seen in a wheelchair. He had been around this area for some time and many knew him. Unfortunately, he lost his life on December 26th near the shopping center at Warner and Pacific.
Last year, a Santa Ana resident who saw Jimmy living on the sidewalk along Warner Ave. reached out to the city asking them to help Jimmy get into a shelter. The city contacted Jimmy several times and he finally agreed to allow them to take him to the Courtyard shelter in downtown Santa Ana. Unfortunately, Jimmy only stayed at the shelter a short time, and decided to go back to Warner and Bristol.
This is common among homeless who feel frustrated with shelters and have limited access to permanent housing. Per Tim Houchen, a homeless advocate, "the purpose of shelters is to get people off the street, and assess their needs to get them assistance and housing. Since there is limited housing for them to transition to, it does not provide sufficient incentive for them to remain in the shelter."
This may explain why homeless are reluctant to accept assistance from the County, and prefer to stay on the streets. In 2017, over 200 people who were homeless in OC passed away, and two memorial services were held in Santa Ana and Anaheim to remember them.
Hopefully, the recent murder of former soul singer Betty Willis, who was sleeping outside a business on First St., should be a wake up call to the County of Orange to address the homeless issue and provide more permanent housing!
Who knows what would of happened to Jimmy if he decided to stay at the Courtyard shelter and get assistance. RIP…