One of the Hometown Buffet locations in Santa Ana (at 2321 South Bristol St.) has closed down, just weeks after their parent company filed for Chapter 11 bankruptcy protection, according to the O.C. Register.
HomeTown Buffet's parent company, Ovation, third Chapter 11 bankruptcy protection filing in eight years last month. They may close up to 300 locations of restaurants that include Old Country Buffet, Ryan's, Fire Mountain and Tahoe Joe's, according to CNBC.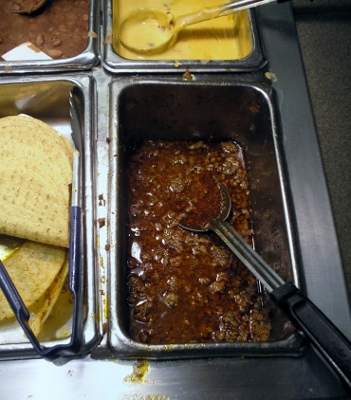 If you still want to eat at Hometown Buffet there is a location at 1008 E. 17th St. that remains open. Apparently Ovation is only closing their under-performing locations.
Ovation was recognized in Businessweek as one of the "Top 100 Growth Companies" for the second year in a row and by Forbes as one of the "200 Best Small Companies in America," way back in 1989. They merged with Hometown Buffet in 1996. Sales topped one billion dollars by 2000. They  celebrated their 20th anniversary with a three-day party in the Twin Cities in 2006, but by 2009 they had filed for Chapter 11.
With the increase in the minimum wage headed to $15 an hour here in California, in a few years, restaurants are going to have a tough time competing and staying open. We will see more closures for sure within the next two years.
Restaurants like Hometown Buffet will also find it harder to survive as most Americans are now becoming aware of the obesity problem in this country and the consequences on our health from overeating and eating too many carbs and sugar.