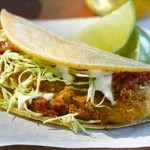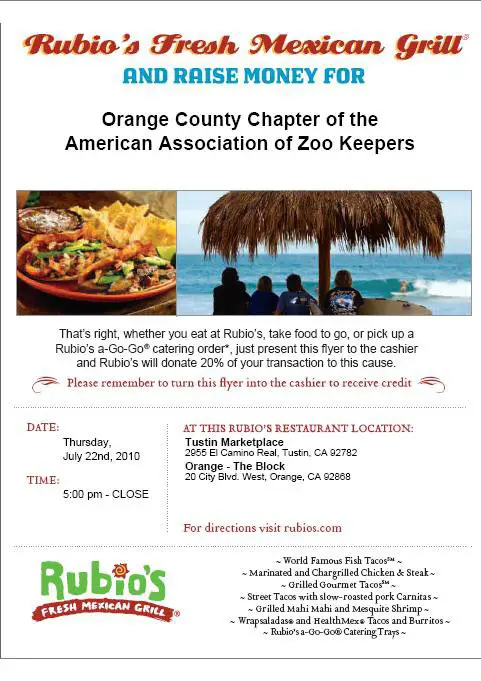 Here is a delicious opportunity to help the Santa Ana Zoo.  If you have dinner tonight at the Rubio's Fish Taco restaurants located either at the Block of Orange or at the Tustin Marketplace, 20% of the proceeds will go to the zoo if you present the flier atop this post.
The location at the Tustin Marketplace is located at 2955 El Camino Real.  The location at the Block is at 20 City Blvd.
This event will raise money for the Orange County Chapter of the American Association of Zoo Keepers.