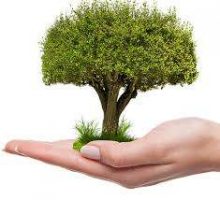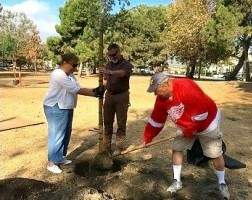 People and Trees invites you to take part in their new tree-planting event
this Saturday morning, October 26, from 9 am to 11 am at Lillie King Park, located at 498 West Alton Avenue.
This time, they will plant 12 Afghan pine trees in the South part of Lillie King Park. As these trees grow, they will provide shade on hot sunny days, for walking on sidewalks and playing on lawns.
Directions: Coming on W. Alton Ave, turn onto South Birch St, then turn right on West Columbine Ave and follow 500 ft. to the Park on its right. Parking is available there on the street. They will be meeting near there.
They will give instructions how to plant trees, and then you will plant a tree with you own hands in group of two or three volunteers with our guidance. Wear comfortable work clothing and closed-toe shoes. Bring water to drink, hat for sun, and work gloves if you have them.
Pre-Registration is Required for this Event. Please register in advance, sending email to peopleandtreesoc@gmail.com our joining in event page posted at 6.