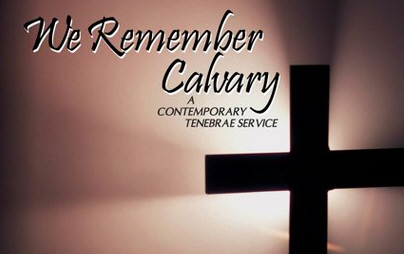 "We Remember Calvary,"  a contemporary musical presentation recalling "the light of Christ's life and the depths of His love," will be playing this Sunday, April 17, from 11 am to 2 pm, at First Baptist Church of Santa Ana, which is located at 1010 W 17th St., in Santa Ana.
First Baptist's own Chancel Choir will be joined by several musical guests, and Bil Hatch will be narrating. All are welcome to join us Sunday morning for this special worship service.
Click here to RSVP on Facebook.