Fairhaven Memorial Park and Mortuary is hosting their 27th Annual Memorial Day Remembrance "One Small Step for Man" commemorating the 50 Year Anniversary of "A Giant Leap for Mankind" on Monday, May 28, 2019, from 10:30 a.m. to 12 noon.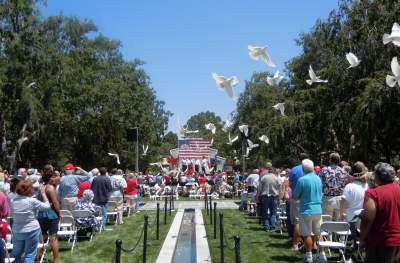 This event will feature patriotic speakers, music by the Orange County Concert Band, Last Call, The NightinGals Vocal Trio and their "Star-Spangled" Contest Winner singing the National Anthem.
There will also a WW2 T-6 Texans Flyover, Honor Guard Detail, Dove Release, Antique Cars and Military Vehicles on Display, Complimentary Hot Dogs and more.
Fairhaven Memorial is located at 1702 Fairhaven Ave., in Santa Ana.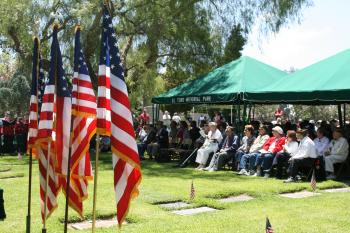 The Santa Ana Cemetery will also be hosting their annual Memorial Day event on Monday, at 10 a.m. The program features guest speakers, special musical performances, combined color guards with a parade of flags, a wreath presentation ceremony, cannon salutes and an honor guard rifle salute.
The Santa Ana Cemetery is located at 1919 E. Santa Clara Ave., in Santa Ana.