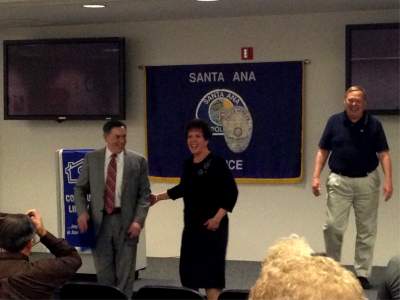 Former Santa Ana City Manager and Police Chief/Commissioner Paul Walters picked up two more awards last week.  He was honored at the Com Link meeting, where he spoke to a packed house to the folks he worked so hard to keep safe, for so many years.
They awarded him with a nice plaque and a certificate.  Best of all though was the opportunity for Santa Ana's residents to say goodbye to Walters – who was tossed by a City Council that has proven this year to be petty and ridiculous.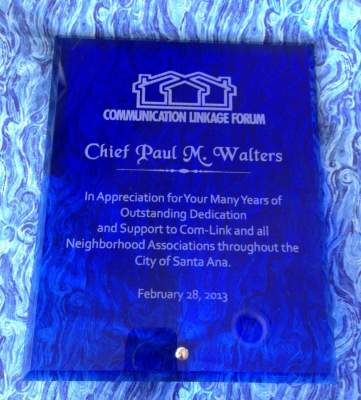 Walters was also honored, on Feb. 24, by the California Police Chiefs association, who also honored him with a nice plaque in recognition of his longtime service on their Board of Directors.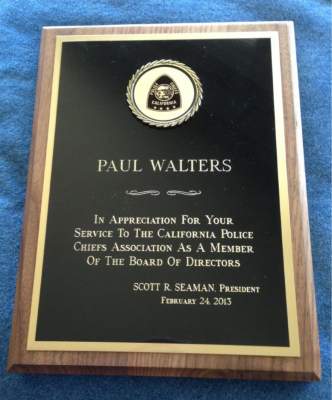 We lost so much when our City Council went after Walters.  Perhaps they did him a favor.  Crime is sure to go up now that he is gone.  And the City Council may yet end up having to file for a municipal bankruptcy.  Walters won't be tainted by this City Council's mess.