OCFA firefighters quickly knocked down a fire in the engineering building at Tustin High School on Saturday afternoon. The swift action saved a significant portion of the building from damage.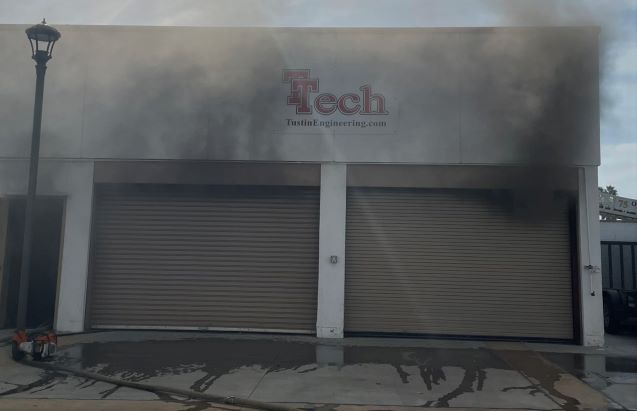 No injuries were reported. The property damage appears extensive.
The cause is under investigation. The Tustin Police provided assistance at the scene.