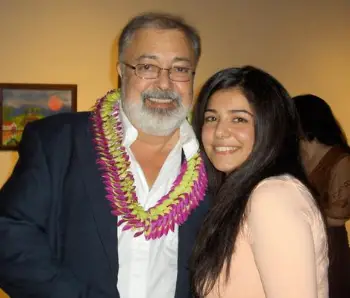 Frank Barbaro, the Chairman of the Democratic Party of Orange County (DPOC) attacked Santa Ana Mayor Pro Tem Claudia Alvarez today, in a statement released to the media.
Barbaro wrote that  "We strongly agree with the Anti-Defamation League's position that no matter how strong one's objections to any government policy, invoking the Holocaust and the Nazi effort to exterminate the Jewish people is grossly offensive and has no place in civil political discourse.
Barbaro also wrote that "Using the Holocaust as an analogy for the frustration of local politics displays an ignorance of history and an insensitivity to the tragedy in human history that saw the murder of six million Jews and millions of others. The use of words such as 'ethnic cleansing' had no place in meaningful debate and discourse at the Santa Ana City Council meeting."
But Barbaro himself dredged up the memory of infamous Nazi Joseph Goebbels, in an editorial published by the OC Metro, back in October, 2006.
Barbaro wrote that "Bush, Cheney, Rumsfeld, Rice and others in the administration have gotten fearful mileage out of Joseph Goebbels' insight that, "If you tell a lie big enough and keep repeating it, people will eventually come to believe it."
The Liberal OC blog has ripped Alvarez in no less than seven posts this week, but back when Barbaro was comparing Bush and his people to Nazis, the Liberal OC published an unedited version his post.  In that version, Barbaro wrote "Bush and his fellow riders have been following the advice of Joseph Goebbels, Hitler's Nazi Propaganda Minister when he said, "If you tell a lie big enough and keep repeating it, people will eventually come to believe it."
Barbaro also failed to mention to the press that his law firm is located in the PBID area – and as such he has a major conflict of interest in ripping Alvarez, who made her comments while talking about the PBID.  Did Barbaro's law firm get any PBID money – perhaps to remodel their building?  We will be checking the records soon via a public records request.
Barbaro did not by the way criticize Santa Ana Council Member David Benavides, when we caught him honoring Lupe Moreno and other Minutemen, after they took over the 2010 Santa Ana 4th of July event.  And Barbaro endorsed disgraced O.C. Sheriff Mike Carona, a Republican, just before Carona got busted and had to resign from office.  I also don't recall Barbaro telling Tom Umberg to apologize after he was exposed for cheating on his wife Robin.  And wasn't Barbaro on the OC Fair Board back when they got busted for giving free drinks and dinner to politicians?  No bueno Frank!  This guy needs to lay off Alvarez and deal with his own problems!