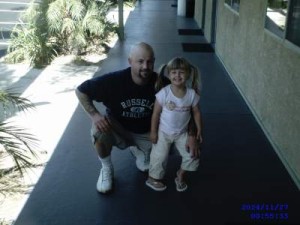 On March 15, Jason E. "Hoss" Hallstrom and Travis Mock, 29, were being chased by SAPD SWAT officers on I-5 when they got off at Grand Avenue and headed north, Santa Ana authorities said.  The officers in question ended up shooting Hallstrom to death, and wounding Mock.
No one seems to know exactly what happened or why the SAPD SWAT team chased down and shot these individuals.  However a friend of Hallstrom, Jeffrey Lowe, has contacted me with information that suggests the shooting was premeditated.
According to Lowe, it has been said that Mock has a million dollar law suit against the City of Anaheim for a O.I.S. (officer-involved shooting) that happened back in Feb. 2011.  That is not a lot of money for a city awash in tourist tax revenue, however Lowe is wondering if the public is altogether aware just how the Anaheim/Santa Ana police departments are connected?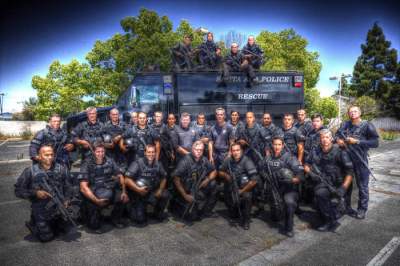 For some years through non-profit grant funding the two cities have been  listed as a joint high target area through the Urban Area Security Initiative under FEMA's Department of Homeland Security. The two departments were grouped together under the U.A.S.I. as Tier 2 eligibility for federal grant money in the amount of millions of dollars, which Santa Ana hugely relies on.
As with all grants there has to be a risk assessment to ensure that the money invested will be used soundly.  An organization losing its funding for not having superior management of its personnel and if they cannot account for the proper expenditure of such considerable monies.
Think about it this way – even measly college Pell grants have certain eligibility requirements, one of them being that the applicant can't have been convicted of possession of a controlled substance because the feds don't want thousands of drug addicts running around with their money, hence destroying a valuable program and reducing asset return for our country.
What are the requirements and risk assessments for U.A.S.I. funding or the billions of dollars of other grant money available to police departments across our nation other than putting together a viable business plan?  Why did Santa Ana lose so much grant funding?  Will they be eligible again this year – once again grouped together with Anaheim in their U.A.S.I. application which is due next month?
If the U.S. and private groups are doling out upwards of 70 million to high target metro areas they want their investment to be sound and productive, not a loss and liability. The objective to handing out grants is to build a maturity in the individual, business, or entity so they eventually will stand alone financially so the generosity can be moved on to other target areas, as well as seeing a huge monetary return through future taxes and interest off of loans. One can't justify giving money to an organization that does not look like they could succeed.
So was the Santa Ana SWAT team trying to clean up Anaheim's mess so they could qualify for the current FY of grants or is this too far-fetched?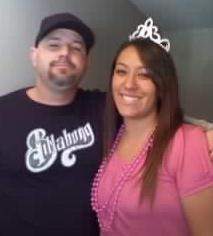 Lowe himself lived a colorful past but today he is thriving with what he describes as "an awesome wife and two daughters whom are showing great promise of becoming great women." Lowe and his family moved from Orange County six years ago due to monetary problems as well as to get him away from what he feels is "a police state which has become out of control in some departments."
Lowe has worked with law enforcement through his towing career for many years in Orange County as well as in Mohave County, AZ where he now resides.  He says he has seen some spectacular police work performed. In fact he has volunteered hjis personal time to help train K-9 dogs in his community.  He has been in bite suits and even helped with Police Explorer training (which both of his daughters attended).
Lowe explained that the officers in Mohave County, AZ, which is comprised of local, county, state, tribal, and federal police agencies, patrol and protect 25,000 square miles of desert, mountains, lakes, rivers and all the communities herein. These men and women patrol alone in a state that is not only a right to carry state but a right to carry concealed, yet in his tenure in Arizona, he has not heard of an officer shooting killing an unarmed man.
Lowe recalled reading about a Santa Ana police officer who, back in November, exhibited wonderfully sound judgment, great police work, and tireless effort to bring a suspect to justice while risking his and his partner's life.
And he is curious that "there were so many options available to those officers who murdered his friend, why were they not utilized?
Lowe's theory is that "orders were passed down from above." He feels that the SAPD Chief of Police, Carlos Rojas, and his officers are not above the law and they can't continue to be allowed to kill unarmed men in broad day light or at any other time.
In particular, Lowe is incensed that "a City which has lost its fire department so the City could continue to fund this vigilante Strike Force Team."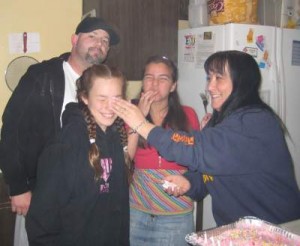 Lowe is hoping that a Federal U.S. Attorney will open an investigation into Jason's shooting because he is afraid that "we will only hear what the S.A.P.D. wants the general public to hear."
As Lowe pointed out to me, our community cannot trust a police department that sends bullets flying into their houses trying to kill unarmed men. What would have happened if these officers would have killed a bystander with their array of shots?"
So what really happened?  Lowe has no idea weather the car that Mock and Hallstrom were in was stolen or not. He says that Mock is scared to talk too much, but that he feels very bad for what happened to Hallstrom.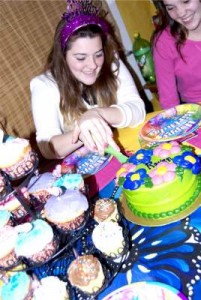 Hallstrom left behind a daughter, Raven Starr Shine, who just turned 15 on February 12th.  He had not seen her since she was two years old, and they finally met last year… after 14 years. According to her mom, Summer Shine, "she's an amazing Straight A, Honor Roll student, actress, and softball player. She will NEVER have the opportunity to build on that relationship they started…"