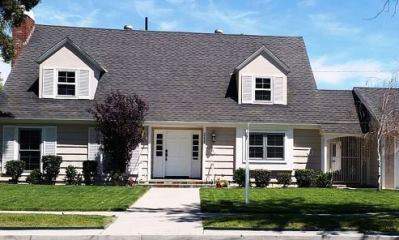 Remember that rental party house in West Floral Park, at 2239 N. Rosewood, that was driving all the neighbors nuts?  The City of Santa Ana cited the owner of the property, L.A. based Realtor Sarah Greenberg,  stating her short-term rental was not a permitted use in the residential area.
Well the city lost the appeal. Independent administrative hearing officer Barbara Echan issued a ruling on the rental dated Aug. 27, stating that the codes cited in notices to Greenberg do not prohibit short-term rentals and fail to clearly define what is permitted in the residential zone, according to the O.C. Register.
In addition, Echan found that there was a procedural error with regard to the citations because they were dated July 23 and Aug. 3 but were both mailed on Aug. 3.
The City Council's reaction to all this has been to pass an emergency ordinance establishing a 45-day moratorium on short-term rentals like those arranged through Airbnb. During the temporary ban, city staff will conduct a zoning study for a possible permanent ordinance regulating short-term rentals that could be considered at the Oct. 20 City Council meeting.
Greenberg for her part has had enough of Santa Ana and the West Floral Park neighbors.  She has apparently decided to cease her short-term rental operation and she has put the home, which she bought for $975,000 and remodeled – up for sale for $1.475 millio. Of course she is the listing agent.
Greenberg also had a few choice words for the neighbors, "The neighbors gathered together and were lying about everything. I never rented it out for parties. I just didn't want to deal with it."
Regarding the moratorium, Greenberg said it is up to the city but that she believes short-term rentals could bring "a fortune for the city of Santa Ana" from visitors.
There might be money to be made off these short-term rentals but if the visitors are uncouth party animals I can't imagine that many neighborhoods in our city will want these folks in their midst.