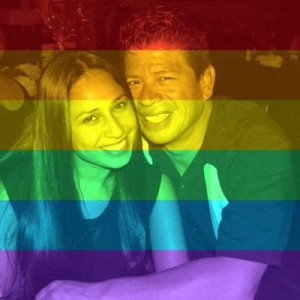 A rainbow flag will fly over Santa Ana City Hall for five weeks this coming Harvey Milk Day (May 22) through the end of national Pride Month in June, making the city the first in Orange County to fly the symbol of LGBT solidarity, according to the O.C. Register.
However the motion did not pass unanimously even though all of the Santa Ana City Council Members are registered Democrats.
Council Members Michele Martinez, David Benavides and Roman Reyna voted against flying the rainbow flag over Santa Ana's City Hall.
Martinez tried to squirm out of the fix she put herself in by saying that "It's not because I'm against the rainbow flag. It's just the mere fact that it opens up a Pandora's box."
Martinez was hinting that voting to fly the rainbow flag will lead to other folks asking that their flags be thrown.  That however was not a reason to vote no.  As it turned out the City Council also passed an amendment by Martinez to develop a policy for flying other flags in front of City Hall.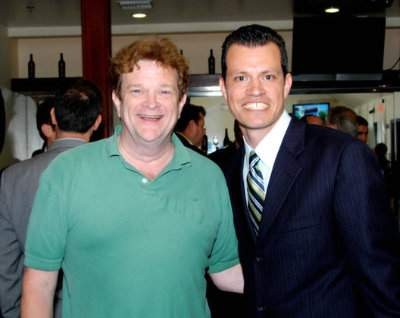 So wouldn't Martinez' amendment answer the Pandora's box issue?  Why vote against the rainbow flag?
Remember that Democrats generally support gays.  And gays have been very supportive of Benavides and Reyna in particular.  I have a feeling they will now be pretty upset at these guys…
I was not surprised by Benavides and Reyna voting against flying the rainbow flag.  They both attend evangelical churches and are very cozy with Republicans.
While there are not many gays in Santa Ana they are very vocal.  I have a feeling that Reyna and Benavides will be hearing from them soon.  Martinez too.
Here are the email addresses for Martinez, Benavides and Reyna: