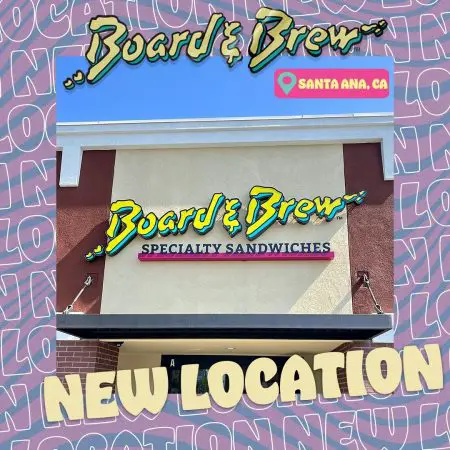 Board & Brew has officially opens the doors at their new Santa Ana location, at 3305 S. Bristol St., Suite A, Santa Ana.
They will feature a Buy One Get One Free special during their Grand Opening on August 25-27. RSVP here.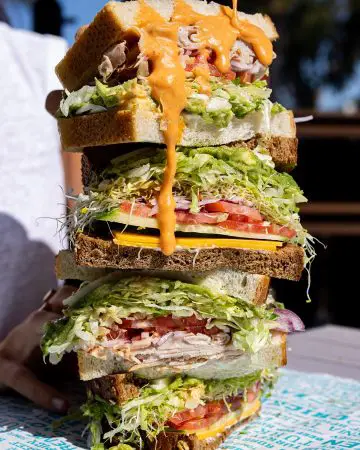 Board & Brew started in 1979 at their original Del Mar location which is still a cult favorite and still serves as the inspiration for all of their locations today. They currently have 27 locations including new restaurants in La Jolla, Lake Forest and Santa Ana.
Board & Brew offers customer favorite sandwiches and you can get $3 beers everyday through August 31st. Their sandwiches appear to be huge with fresh ingredients and surprises such as avocado in their tuna sandwich. Other favorites include Turkado, Baja Chicken and Chicken Club. Make sure to ask for plenty of their secret sauce! Click here to check out their menu.
Doors open at 10am.
You can enter to win a fully equipped custom Board & Brew surfboard by clicking here. Board & Brew is a sponsor of the to the U.S Open of Surfing, which runs from July 29 to August 6.