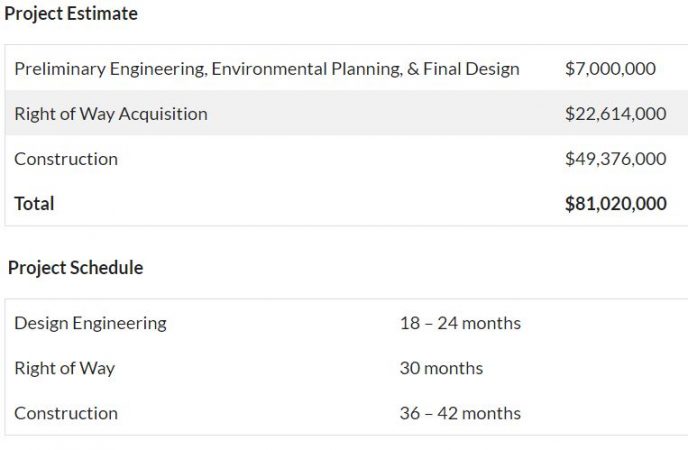 On July 6, 2023, the California State Transportation Agency (CalSTA) awarded the CIty of Santa Ana Public Works Agency $7,000,000 for the Santa Ana Boulevard Grade Separation Project as part of the Transit and Intercity Rail Capital Program (TIRCP).
The project proposes to grade separate the existing Santa Ana Boulevard/OCTA Metrolink at-grade railroad crossing. The grade separation will eliminate the at-grade crossing of Santa Ana Boulevard and the OCTA Metrolink tracks to improve pedestrian and bicycle user safety, enhance traffic operations, improve emergency response times and reduce existing traffic congestion along Santa Ana Boulevard.
The proposed project improvements extend along Santa Ana Boulevard from Santiago Street to the Interstate 5 (I-5) southbound off-ramp intersection with Santa Ana Boulevard. The grade separation includes raised medians, decorative retaining walls and extensive landscaping to minimize the visual impact of the project as well as a pedestrian/bike bridge to provide additional connectivity. Additionally, the project's railroad bridge includes an additional span to accommodate a multi-modal corridor that will contain pedestrian, bicycle and fixed guideway components that will provide a key connection to the various land uses envisioned in the SARTC Expansion.
The $7 million in TIRCP funding will allow the City to move forward with the preliminary engineering, environmental planning, and final design phases of this highly anticipated project.