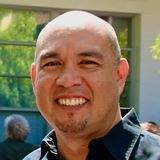 PRESS RELEASE: October 6, 2014
Contact: Steve Levin, slevin@ccsaadvocates.org, (310) 409-7755
CCSA Advocates Endorses Dr. Rigo Rodriguez for Santa Ana Unified School Board
The teacher and community advocate will fight for students
Los Angeles – CCSA Advocates is pleased to announce its endorsement of Dr. Rigoberto (Rigo) Rodriguez for the Santa Ana Unified School District Governing Board. An experienced teacher, small business owner and respected community advocate, Dr. Rodriguez will work to ensure that every Santa Ana student receives a high-quality education.
"We enthusiastically endorse Dr. Rodriguez for the Santa Ana Unified school board," said Gary Borden, Executive Director of CCSA Advocates. "Dr. Rodriguez has proven himself to be a visionary and collaborative community leader. He understands the complex challenges facing Santa Ana schools. As a school board member, he will put students first and work tirelessly for access to high-quality educational options for all families."
A veteran educator and respected Santa Ana community leader, Dr. Rodriguez is President of the INNOVA Group, which builds the capacity of resident leaders and community organizations to achieve better outcomes for children and families living in disadvantaged neighborhoods. The son of an immigrant family from Mexico, Dr. Rodriguez is also an Associate Professor of Chicano and Latino Studies at CSU Long Beach, where he teaches and researches immigration and public policy issues.
Dr. Rodriguez has been endorsed by numerous community leaders and stakeholders, including current school board President Audrey Yamagata-Noji, Vice President José Alfredo Hernández and Rob Richardson. He is the only candidate with students in Santa Ana schools.
Dr. Rodriguez has earned praise and community support for his public plan to improve Santa Ana Unified. The plan focuses on expanding opportunities for low-income families and early childhood education, and directing new state resources to the district to build skills for the future.
The father of three students at El Sol Science and Arts Academy, a nationally recognized charter public school in Santa Ana, Dr. Rodriguez believes that charter public schools can play a vital role in strengthening the California educational system. "Charter schools can help our students by increasing test scores and providing a place for innovation in education, which will ultimately benefit all students," he said. "I believe that charter public schools need to have access to a fair share of proceeds from state and local funding."
Santa Ana serves approximately 56,000 K-12 students, at 61 schools, including 5 charter public schools.
Executive Director Borden continued: "Dr. Rodriguez has demonstrated his commitment to strengthening schools and putting student interests first. He has a proven track record of leadership on the issues. We are confident that he will be a strong, independent voice for both charter and traditional public school students and families in Santa Ana."
The General Election will take place on Tuesday, November 4, 2014. Vote-by-mail starts October 6 and the deadline to register to vote is October 20.
###
About CCSA Advocates
www.ccsaadvocates.org
www.facebook.com/ccsaadvocates
CCSA Advocates is a nonprofit organization dedicated to increasing the involvement of the charter school community in the political process, creating a pipeline of charter school supporters and activists, electing public officials who support California charter public schools, and growing the political influence of the California charter public school movement.