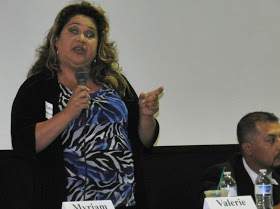 Rumor has it that longtime SAUSD School Board Member Audrey Yamagata-Noji is finally going to retire this year.  That means her seat will open up this November.  The other incumbent who is up for re-election is John Palacio.
Cecilia Aguinaga has already started campaigning. I heard today that Valerie Amezcua, who like Aguinaga has run unsuccessfully before for the SAUSD School Board, will also be in the race.  And local businessman Mike Dalati appears to also be running in what is quickly turning into a crowded race.
There is also a good chance that Santa Ana Planning Commissioner Eric Alderete, who ran unsuccessfully for the Santa Ana City Council in 2012, may also jump into this race.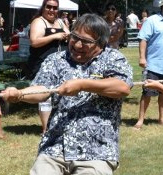 All of this is terrible news for Palacio, who has been in office far too long and doesn't get much done.  We saw a newcomer to the SAUSD School Board, Cecilia Iglesias, become the top vote-getter in the 2012 SAUSD School Board elections, easily outpacing two longtime incumbents in Rob Richardson and Jose Alfredo Hernandez. Will one of the new candidates this year take out Palacio? It could happen!
Remember that Palacio supported Santa Ana Councilman David Benavides' campaign for Mayor of Santa Ana in 2012.  Mayor Miguel Pulido easily won that race and his endorsement surely won't be going to Amezcua as her dad Alfredo ran against Pulido in 2010.  Pulido could be a kingmaker in this race as his support will surely help one or more of these challengers.
I suspect that Palacio, as an incumbent, will be fighting an uphill battle as the SAUSD's reputation has really sunk to new lows over the past few years.