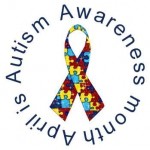 SENATE DECLARES APRIL 2013 AUTISM AWARENESS MONTH
Sacramento, CA – Senator Lou Correa (D-Santa Ana) made the following comment with the passage of Senate Resolution 13 (Correa, 2013"), which declares April 2013 as Autism Awareness month:
"I am proud that my colleagues in the Senate joined me in support of bringing greater awareness to Autism. As we have learned, Autism Spectrum Disorders are on the rise and new data suggests that Autism now affects 1 in 50 children. Families, especially in underserved communities, feel helpless and distressed by the lack of resources," said Correa. "We must enact policies that expand needed supports and services and help families understand what programs are available to them," he added.
The resolution highlighted the importance for people to engage in the legislative process and advocate for policies that impact the lives of disabled individuals and their families. Autism is the fastest-growing serious developmental disability in the U.S. In Orange County, regional centers serve over 17,000 individuals with special needs.
Senator Correa has introduced two measures to aid disabled individuals and their families. Senate Bill 158 will improve services for children with autism and their families in diverse and underserved communities by establishing a statewide coordinating center that would provide resources and technical assistance for regional centers. Senate Bill SB 555 will ensure that the regional center system provide services and support in a culturally and linguistically appropriate manner. Both bills are part of a package that arose from a hearing in 2012 by the Senate Select Committee on Autism & Related Disorders, which Correa is a member.
In addition, Senator Correa introduced Senate Bill 231, the Bullying Hotline, which will be staffed by trained professionals who will provide assistance to students and parents with conflict resolution, crisis intervention, suicide prevention and bullying prevention resources. Approximately 25-30 percent of all students throughout the U.S. are subject to bullying. A study in the British Journal of Learning Support found much higher rates of bullying in children with special needs. The researchers indicated that 60 percent of students with special needs reported being bullied compared to 25 percent of the general student population.
"Too often we see students targeted by some form of bullying, especially if they have special needs. Intimidation and abuse have no place in our schools and should not be tolerated. We must ensure that all our students have a safe and respectful learning environment, free from bullying and peer abuse at school," said Correa.
At a State Capitol rally earlier this week, Senator Correa, along with the California Senate leader, Darrell Steinberg (D-Sacramento) and a coalition of autism advocates called for autism awareness and for a the adoption of policies that would expand insurance coverage for all kids, regardless of whether they're on public or private insurance, to get the benefit and resources they deserve.
Senate Resolution 13, authored by Senator Correa, unanimously passed the Senate without any no votes.
# # #