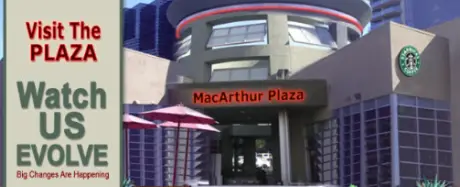 If you are looking for unique holiday gifts, then you need to check out the MacArthur Plaza Artisan Fair this Saturday, Novenber 27, from 11:00AM- 4:00PM.
The MacArthur Plaza is located at 2 Hutton Centre Dr., in Santa Ana, at the corner of MacArthur Place and MacArthur Blvd.  Bring an appetite as the Plaza has a great array of restaurants, including Alto Italia, Subway, Rubio's, Wasabi, Pascal and Juice it Up.  And be sure to try the new Thai Spice!
MacArthur Plaza offers free live jazz every Wednesday night, free blues on Thursday nights, and fun kids crafts and entertainment every Saturday.
Click here for dining specials.  Every Thursday night is buy one get one free night!