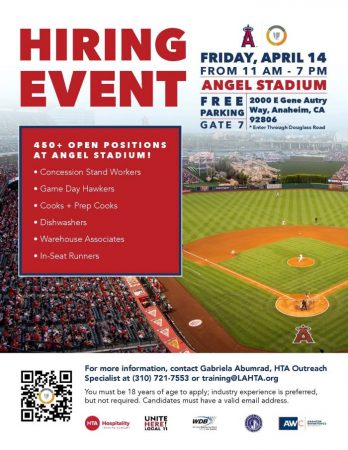 Angel Stadium is hosting a Hiring Event on 4/14/23 from 11 a.m. to 7 p.m. at GATE 7. Free parking – enter through Douglass Road.
Over 450 open positions including:
Concession Stand Workers
Game Day Hawkers
Cooks and Prep Cooks
Dishwashers
Warehouse Associates
In-Seat Runners
You must be at least 18 years of age to apply. Industry experience is preferred but is not required. Candidates must have a valid email address.
For more info contact Gabriela Abumrad at HTA Outreach Specialist at 310-721-7553 or at training@lahta.org.