The pedestrian who was struck and killed during a police chase in Santa Ana was identified Friday as 33-year-old Andrew Scott Reisse. Coworkers described him as a "brilliant mind." Reisse, a Santa Ana resident, was walking in a crosswalk when he was struck and killed at the end of a police chase Thursday, according to ABC News.
Reisse, the 33-year-old co-founder and lead engineer at Oculus VR in Irvine, Calif., " was a brilliant computer graphics engineer, an avid photographer and hiker who loved nature, a true loyal friend, and a founding member of our close-knit Oculus family," the company said in a statement, according to CNET.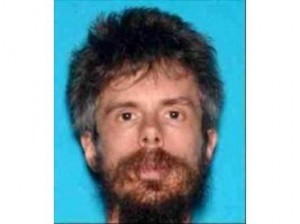 Reisse was initially mistaken for a homeless man as he looked a bit disheveled.
Original Post:
A Santa Ana Police Department officer has been involved today in a "shooting pursuit" according to an SAPD community advisory. The pusuit began in the 1000 Block of West Central. Pursuit continues and ended as the suspects struck a victim with a car at Flower and McArthur.
A spokesperson for the Santa Ana Police Department told City News Service officers saw two parked cars with people in and around them involved in "some sort of criminal activity." Police Cpl. Anthony Bertagna said officers approached the group and a fight broke out between at least one officer and one of four male suspects involved in the later pursuit, as reported by CBS.
Although authorities initially said they were in pursuit of a white Dodge Charger around 11:45 a.m. occupied by four people believed to be armed, Cpl. Anthony Bertagna of the Santa Ana Police Department later said one of the passengers had exited the vehicle prior to the pursuit. That man was shot by officers after an altercation on Rosewood Court. He later died at an area hospital, according to KTLA.
A witness told the OC Weekly that he saw it differently. Bill Bradfield says he was in the passenger seat of a vehicle that was "10 seconds from entering the Flower and Macarthur intersection after the light turned green." He adds: "I witnessed a thin white man with a beard enter the crosswalk, and as the first car entered the intersection, it was struck by the bandits' car and pushed into the pedestrian who was knocked back almost 20 feet onto the sidewalk, where he remained motionless." Some neighbors believe the deceased was a homeless man often seen in the area.
For further information click here.