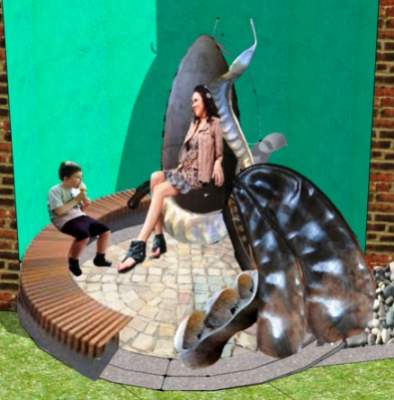 Santa Ana Community Alert:
Related California and City of Santa Ana Celebrate Grand Opening of Triada
New Residential Community Offers 114 New Affordable Homes in Santa Ana Station District
SANTA ANA, CA (May 31, 2013) – Related California, the City of Santa Ana and community members celebrate the grand opening of Triada Court, Triada Gardens and Triada Village, which together form a new community of affordable apartment homes in the Lacy Neighborhood of the Santa Ana Station District.
WHO:
• Mayor Miguel Pulido
• Members of the Santa Ana City Council
• Bill Witte, Related California's president and CEO
• Roger Torriero, President & CEO, Griffin Realty Corp.
• Keith Kobata, Area Manager for Greater Orange County, Wells Fargo
• Cesar Covarrubias, Executive Director, Kennedy Commission
WHAT:​
The new apartment community includes 114 new apartment homes on scattered sites in a combination of new construction and historic rehabilitation. Together they make up the first major development to complete construction under the City's new Transit Zoning Code which promotes transit-oriented development in the area surrounding the Santa Ana Regional Transportation Center (SARTC). The final phase of the Station District affordable housing project which will include approximately 24 for-sale homes (developed by City Ventures) is anticipated to be under construction later this year.
WHERE:
650 N. Lacy Street, Santa Ana, CA (in the Lacy Neighborhood of the Santa Ana Station District)
WHEN:
Monday, June 3, 12 Noon – 1:00 p.m.
CONTACT:
Related California
Chase Communications
Julie Chase jchase@chasepr.com
(415) 433-0100 (o) /(415) 710-7108 (c)
​​​​​​​​
City of Santa Ana
Jose Gonzalez jgonzalez2@santa-ana.org
714-647-5209 (o) /714-822-4415 (c)
# # #