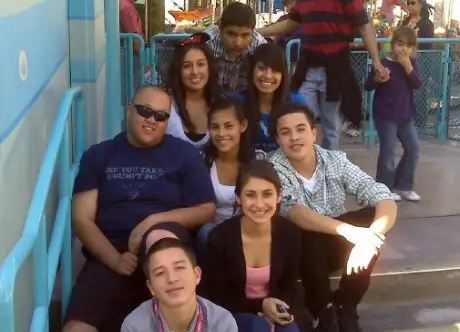 Richard Tran is not just a teacher.  He is one of those teachers that students remember – forever.  Born and raised in Santa Ana, Tran is a product of the Santa Ana Unified School District, attending Taft Elementary, McFadden Intermediate and Saddleback High School. In addition to being an alumni and resident of Santa Ana, Tran began his career in this district, working in several classified positions, serving as an After School Program Coordinator, serving as the District Coordinator of Intermediate Intramural Sports, as well as teaching both middle school and high school.
Tran finally had enough of the corruption at the Santa Ana Unified School District, and he quit.  Now Tran is running for the SAUSD School Board as a write-in candidate, and his story is quite compelling.
I spoke to one of Tran's former students tonight.  He said that Tran didn't just do a good job in the classroom.  He also kept in touch with his charges and helped them when he could.  The student in question sometimes would call Tran and explain that his mom didn't have the money to feed him at the time.  Tran would pick him up and buy him dinner.
You cannot force a teacher to care about his students.  But when teachers do care, it makes a world of difference.  Sadly, Tran did not file his papers in time to make it on the ballot.  But I spoke to him tonight and I like what he had to say.  I am going to have him come on my Orange Juice blog radio show next Wednesday.  It should be a great program.  Now that Tran is no longer working for the SAUSD he can say what is on his mind.  Let's put it this way – he knows exactly how corrupt and ineffective the SAUSD really is.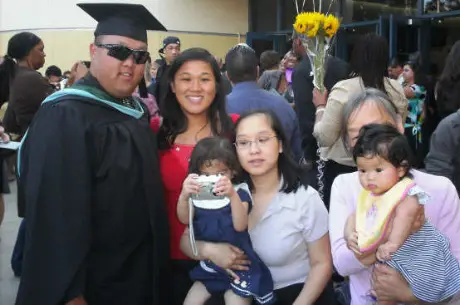 You can read more about Tran by visiting his website, at this link.  In particular, please be sure to read his "platform," at this link.  Here is an excerpt from his "platform:"
1. Focus on the Classroom
A. Class Size Reduction (CSR): As a teacher who had up to 47 students in one class, I feel that we need to think outside the box fiscally, in order to lower class size. Smaller class sizes provide for a more productive teaching environment for the teacher and a more productive learning environment for the students.
B. Curriculum: There appears to be a disconnect between the District Pacing Guide and District Benchmark Tests that has many teachers upset. A much needed evaluation of the two must be made with complete teacher input. Teachers are the ones that provide the curriculum everyday and know what material is able to be covered within the time frame. We must value their expertise and allow them to create the District Benchmarks to give validity to the scores. Otherwise, we would continue to waste money with no benefits to our schools and students.
C. Needs Assessment of Materials: As a former teacher of the District, I know that not all needed materials are available to teach the curriculum. I believe that a needs assessment must be completed at each individual school site in order to ensure that all materials, books and equipment needed are readily available for all teachers to carry out the curriculum.
Tran is clearly thoughtful and experienced and he has a great grasp of the issues.  We are planning to hold a joint precinct walk this weekend.  Details are forthcoming.  Whether he wins or loses we are fortunate to have him here in our community and I know we can all learn a lot from him.  Click here if you would like to friend him on Facebook.