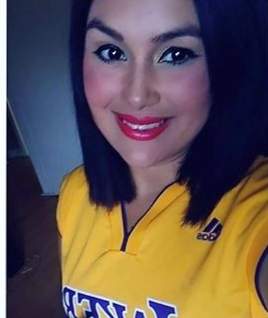 A Santa Ana mother of three children has been missing since Nov. 3, according to her brother, Omar Sanchez.
Her name is Denise Sanchez. Her youngest child is only 4 months old. She is about 36 years old and weighs between 180 to 190 lbs.
She was wearing a green sweater and black leggings when she disappeared.
Sanchez was last seen by her mother's house at S. Lyon and E. First St.
If you have any information about Sanchez' whereabouts please let Omar Sanchez know or call the SAPD at (714) 245-8665 as a missing persons report has been filed with the police.