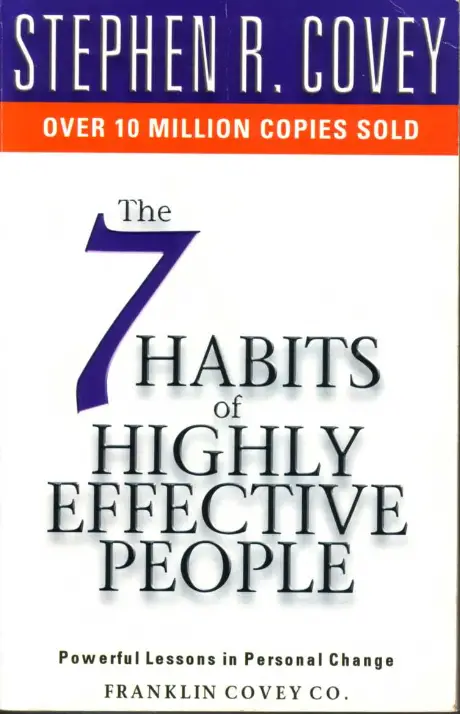 First Baptist Church of Santa Ana is proud to present a seminar featuring the principles of Dr. Steven R. Covey, the author of 7 Habits of Effective People.
The seminar leader will be Dr. Samuel Chetti, the Regional Executive Minister of ABCUSA.  He is also a Franklin Covey Master Trainer in Leadership and Organizational Management.
The seminar will take place on:
Thursday, January 13, from 6:30 pm to 9 pm
Friday, January 14, from 6:30 pm to 9 pm
Saturday, January 15, from 9 am to 5 pm
Meals will not be provided.
Early registration, through Dec. 31, is $99 per person.  After Dec. 31, the registration fee is $120, if seats are still available.
The First Three Habits surround moving from dependence to independence (i.e. self mastery)
Habit 1: Be Proactive
Synopsis: Take initiative in life by realizing your decisions (and how they align with life's principles) are the primary determining factor for effectiveness in your life. Taking responsibility for your choices and the subsequent consequences that follow.
Habit 2: Begin with the End in Mind
Synopsis: Self-discover and clarify your deeply important character values and life goals. Envision the ideal characteristics for each of your various roles and relationships in life.
Habit 3: Put First Things First
Synopsis: Planning, prioritizing, and executing your week's tasks based on importance rather than urgency. Evaluating if your efforts exemplify your desired character values, propel you towards goals, and enrich the roles and relationships elaborated in Habit 2.
The Next Three are to do with Interdependence (i.e. working with others)
Habit 4: Think Win-Win
Synopsis: Genuinely striving for mutually beneficial solutions or agreements in your relationships. Valuing and respecting people by understanding a "win" for all is ultimately a better long-term resolution than if only one person in the situation had gotten his way.
Habit 5: Seek First to Understand, then to be Understood
Synopsis: Using empathetic listening to be genuinely influenced by a person, which compels them to reciprocate the listening, take an open mind to being influenced by you, which creates an atmosphere of caring, respect, and positive problem solving.
Habit 6: Synergize
Synopsis: Combining the strengths of people through positive teamwork, so as to achieve goals no one person could have done alone. How to yield the most prolific performance out of a group of people through encouraging meaningful contribution, and modeling inspirational and supportive leadership.
The Last habit relates to self-rejuvenation;
Habit 7: Sharpen the Saw
Synopsis: The balancing and renewal of your resources, energy, and health to create a sustainable long-term effective lifestyle.
First Baptist is located at 1010 W. Seventeenth, near Flower, in Santa Ana.  You may call in your RSVP at 714-547-2557, or Fax to 714-547-4828, or email to fbcsa@sbcglobal.net.
You may pay with a Mastercard or Discover Card, or Visa.