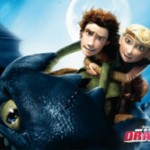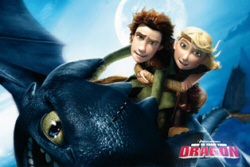 FOR IMMEDIATE RELEASE: MARCH 30, 2011
CONTACT: JENN STARNES, 949-724-6574
Movie on the Lawn Series Begins This Weekend Featuring 'How to Train Your Dragon'
Isn't it time for Santa Ana to have a voice on the O.C. Board of Supervisors?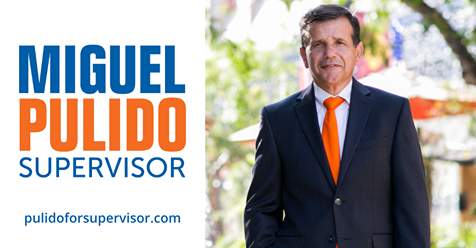 Paid for by Miguel A. Pulido for Supervisor 2020 (ID #1422663)
IRVINE – It's time to bring out your blanket and lawn chair for the Great Park Movie on the Lawn this Saturday, April 2, featuring the animated movie How to Train Your Dragon (PG).
Did you slip and fall? Find out what your rights are and get a free consultation. Call 888-222-8999. Saslawgroup.com https://www.facebook.com/SasoonessLawGroup/
At 8 p.m., giant outdoor screen will show the incredible story of a hapless teenage Viking who aspires to hunt dragons, but ends up the unlikely friend of a young dragon. Admission and parking are free, and visitors should bring blankets and/or lawn chairs for sitting on the lawn. Warm clothing is recommended, and visitors are welcome to bring picnics and movie snacks.
Future movies are planned for May 7 and June 4. Also this weekend, bring your guitar for free lessons on Sunday, April 3, at 10 a.m. and 11 a.m. Visitors can also enjoy the Great Park Farmers Market on Sunday, with locally-grown produce, artisan wares and gourmet food trucks.
Check out other upcoming recreational programs, such as Stargazing, Great Park in Motion and Jiu Jitsu Demonstrations by visiting the park's website at: www.ocgp.org
About the Great Park
The Orange County Great Park, with its 1,347-acre master plan, is the focal point of the redevelopment of the publicly-owned portion of the 4,700-acre former Marine Corps Air Station, El Toro. The Great Park is currently 27.5 acres and includes an iconic tethered helium balloon that rises 400 feet in the air, providing an aerial view of Park development. A $70 million development plan to expand the Park to more than 200 acres is currently underway. The plan will build out a core section of the Park for the most immediate and wide-ranging public benefit, including the initial components of the sports park, a 114-acre agricultural area, and an art and culture exhibition space. For more information, please go to www.ocgp.org
###