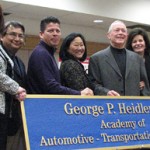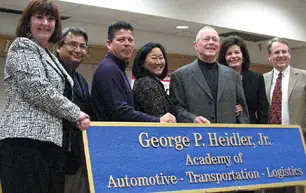 A special joint Board meeting of the SAUSD will be held with the Rancho Santiago Community College District Board of Education on Tuesday, April 19, 2011.
The meeting, which will be held in the SAUSD Board Room, located at 1601 E. Chestnut Ave. in Santa Ana, will begin at 6:00 p.m.
Click here to read the meeting agenda.
In related news, on Tuesday, March 22, at the regular monthly meeting of the SAUSD Board of Education, the High School Inc. Automotive Academy at Valley High School was officially renamed the George P. Heidler, Jr. Academy, in recognition of the longtime Santa Ana Chamber board member and former chairman.