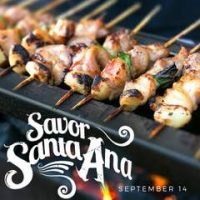 City of Santa Ana

Community: "Savor Santa Ana" Tasting Night Coming to DTSA / "Sabor Santa Ana" Viene a DTSA

On September 14th, nearly 40 downtown restaurants fling open their doors for small bites and libations during Savor Santa Ana. From 5:00 pm to 9:30 pm, walk door-to-door or take a trolley to hear live musicians and student performers, meet local food scene entrepreneurs, taste from local restaurants, and see Downtown Santa Ana's historic buildings beautifully restored with wood, brick, glass and steel.

Since its start in 2014, Savor Santa Ana has become a huge hit as an all-ages family outing, date night, or night out with a big group of friends or work colleagues. The easy event flow and ready-to-eat samples create a casual environment that is entertaining, social, and delicious.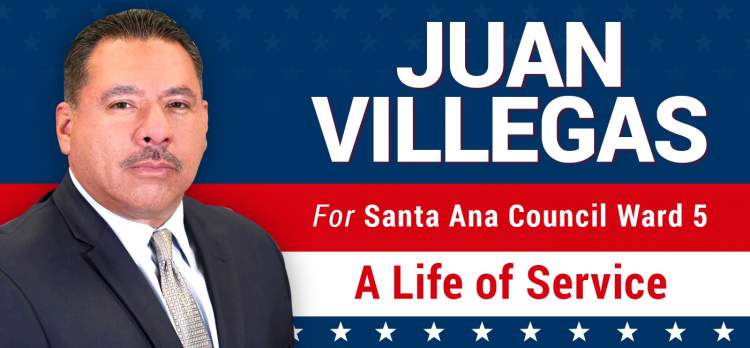 Downtown Santa Ana (DTSA) is emerging as Orange County's "favorite food district." One of OC's most historic cities is now home to not one but two food halls, and dozens of food options that feature everything from Santa Ana's hallmark traditional cuisines from northern and central Latin America, to millennial-generation experimental foods, modern Mexican, modern Filipino, wine bars and bistros, and central and Southeast Asian traditional and fusion fares.
Savor Santa Ana tickets are just $10 for 5 tasting tickets and are available online at SavorSantaAna.com. Use your senses or the handy map to guide yourself around Downtown Santa Ana. Tickets will also be available for purchase during the event at two locations: East End – 4th and Spurgeon and West End – 4th and Broadway. Ticket booths will open at 4:30pm and will be CASH ONLY.
For questions, please email info@downtown-inc.com.
———————————————–
"Sabor Santa Ana" Viene a DTSA
El 14 de septiembre, cerca de 40 restaurantes del centro de Santa Ana abren sus puertas para pequeños bocados y libaciones mientras pasea por las calles llenas de música del centro de Santa Ana. A partir de las 5:00pm a 9:30pm, camine de puerta-en-puerta o tome un carrito para escuchar músicos en vivo y ver presentaciones de estudiantes, conozca a los empresarios de la comida local, pruebe el sabor de los restaurantes locales y vea los edificios históricos, hechos de madera, ladrillo, vidrio, y acero, del Centro de Santa Ana.
Desde su inicio en 2014, Sabor Santa Ana se ha convertido en un gran éxito como una excursión familiar para todas las edades, para citas románticas o para pasar una buena noche con un gran grupo de amigos o compañeros de trabajo. El evento sencillo y las degustaciones listas para comer crean un ambiente casual que es entretenido, social y delicioso.
El Centro de Santa Ana (DTSA por sus siglas en inglés) está emergiendo como el distrito gastronómico favorito del Condado de Orange. Una de las ciudades más históricas del Condado de Orange es ahora el hogar de no una, sino dos plazas de comida y decenas de opciones gastronómicas que cuentan con todo, pasando por las cocinas características del norte y centro de Latinoamérica hasta platos experimentales de la generación milenio, gastronomía mexicana moderna, filipina, bares de vinos y cafés además de platos de fusión y tradicionales del centro y sureste asiático.
Obtenga 5 boletos de degustación por $10 y use sus sentidos o nuestro práctico mapa para guiarse por el centro de Santa Ana. Compre los boletos en línea con anticipación en SavorSantaAna.com. Los boletos también estarán disponibles durante el evento en dos lugares: East End – 4th y Spurgeon y West End – 4th y Broadway. Las taquillas se abren a las 04:30pm y solo se aceptará DINERO EN EFECTIVO.
Para preguntas, por favor envíe un correo electrónico a info@downtown-inc.com.