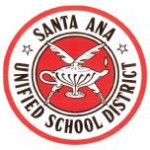 Beginning Monday, March 23, 2020, SAUSD will be moving to a multiday meal service model to continue providing free meals to all children in Santa Ana ages 1-18.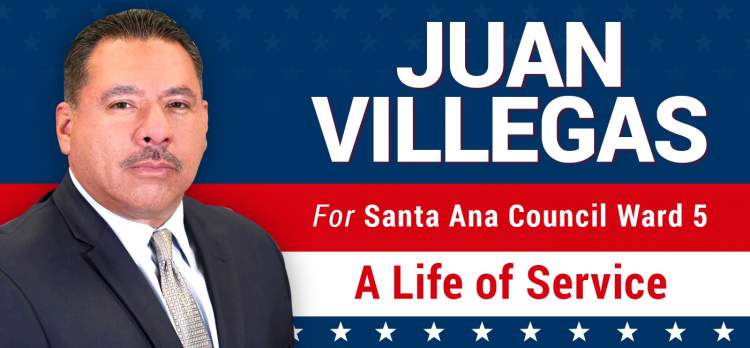 We will distribute meals two days per week:

On Mondays, we will serve 2 breakfasts and 2 lunches (to cover Monday and Tuesday)
On Wednesdays, we will serve 3 breakfasts and 3 lunches (to cover Wednesday, Thursday, and Friday)
The goal is to reduce the amount of times our SAUSD families need to leave their homes for nutrition and to limit the number of person-to-person contacts to protect our families, staff, and the broader public.

Meals will be provided from 8 to 11 a.m. at the 13 selected school sites below. Children do not need to be present.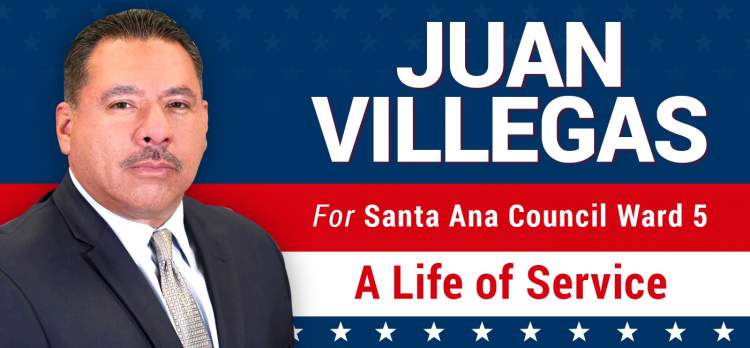 – Esqueda Elementary School
– Monte Vista Elementary School
– Martin Elementary School
– Madison Elementary School
– Romero Cruz Academy
– Carr Intermediate School
– Mendez Intermediate School
– Sierra Preparatory Academy
– Villa Intermediate School
– Willard Intermediate School
– Saddleback High School
– Santa Ana High School
– Segerstrom High School
In addition, enrichment packets will be available for pick up at the 13 food distribution sites beginning Monday as well. The packets are intended to help students by supplementing and enhancing the instruction, but it is not mandatory to turn them in.
For more information regarding meal distribution, please call 714-431-1900 or visit @sausdnutrition on Instagram.
We would also like to inform our SAUSD community that we are gathering resources that may be of assistance and interest to our families and neighbors at this time and are posting them to our website at www.sausd.us. New flyers with resources on topics such as mental health resources, food distribution programs and more are added daily as a service to our community.
We thank you for your trust and patience during this time. Please be sure to visit www.sausd.us on a regular basis for more updates.
---
20 de marzo de 2020
Estimada comunidad del Distrito Escolar Unificado de Santa Ana (SAUSD),
A partir del lunes 23 de marzo de 2020, SAUSD se trasladará a un modelo de servicio de comidas de varios días para continuar proporcionando comidas gratuitas a todos los niños en Santa Ana de entre 1 y 18 años.
Distribuiremos comidas dos días por semana:
Los lunes, serviremos 2 desayunos y 2 almuerzos (para cubrir los lunes y martes)
Los miércoles, serviremos 3 desayunos y 3 almuerzos (para cubrir los miércoles, jueves y viernes)
El objetivo es reducir la cantidad de veces que nuestras familias de SAUSD necesitan abandonar sus hogares para alimentarse y limitar la cantidad de contactos de persona a persona para proteger a nuestras familias, al personal y al público en general.
Las comidas se proporcionarán de 8 a 11 a.m.en los 13 sitios escolares seleccionados a continuación. Los niños no necesitan estar presentes.
– Escuela primaria Esqueda
– Escuela primaria Monte Vista
– Martin Elementary School
– Madison Elementary School
– Academia Romero Cruz
– Escuela Intermedia Carr
– Escuela Intermedia Méndez
– Academia Preparatoria Sierra
– Escuela Intermedia Villa
– Escuela Intermedia Willard
– Escuela Secundaria Saddleback
– Preparatoria Santa Ana
– Escuela Secundaria Segerstrom
Además, los paquetes de enriquecimiento estarán disponibles para recoger en los 13 sitios de distribución de alimentos a partir del lunes también. Los paquetes están destinados a ayudar a los estudiantes al complementar y mejorar la instrucción, pero no es obligatorio entregarlos.
Para obtener más información sobre la distribución de comidas, llame al 714-431-1900 o visite @sausdnutrition en Instagram.
También nos gustaría informar a nuestra comunidad SAUSD que estamos reuniendo recursos que pueden ser de ayuda e interés para nuestras familias y vecinos en este momento y los estamos publicando en nuestro sitio web en www.sausd.us. Todos los días se agregan nuevos volantes con recursos sobre temas como recursos de salud mental, programas de distribución de alimentos y más como un servicio para nuestra comunidad.
Le agradecemos su confianza y paciencia durante este tiempo. Asegúrese de visitar www.sausd.us regularmente para obtener más actualizaciones.