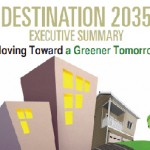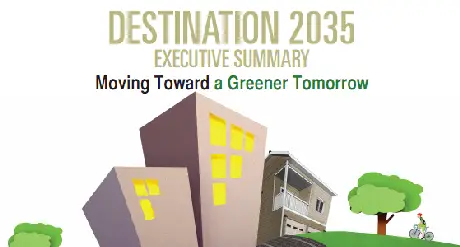 OCTA Releases Long-Range Transportation Plan
The Long-Range Transportation Plan – Destination 2035 is now available online by clicking here.
OCTA prepares the transportation plan every four years to account for new planning efforts as well as changes in demographics, economic conditions and available sources of transportation funding.
As part of OCTA's transportation vision for the next 25 years, the plan identifies several strategies for developing a new transit focus for Orange County, exploring public-private partnership opportunities and supporting fiscal and environmental sustainability.
With this vision in place, OCTA can meet the transportation challenges and keep Orange County moving.
The general goal of the LRTP is to assess the performance of the transportation system over a 20+ year horizon, and to identify the projects that best address the needs of the system based on expected population, housing and employment growth, while taking forecast financial assumptions into account at the same time. The LRTP will provide both a financially constrained plan which takes into account funding limitations, and an unconstrained plan which provides a vast array of potential improvements should additional funding sources become available.
The key focus of the LRTP, which looks out to the year 2035, will be on sustainability, specifically addressing the reduction of greenhouse gases from cars and trucks. Sustainability is related to the quality of life in a community — whether the economic, social and environmental systems that make up the community are providing a healthy, productive, meaningful life for all community residents in the present.
To view the LRTP goals and objectives, click here.
For more information, contact Marissa Espino, OCTA Senior Community Relations Specialist, at (714) 560-5607 or Greg Nord, 2010 LRTP Project Manager, at (714) 560-5885.