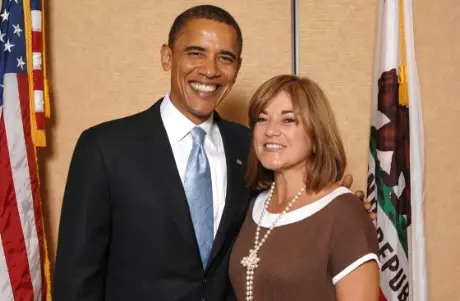 Congresswoman Loretta Sanchez, Representing California's 47th Congressional District
PRESS RELEASE , FOR IMMEDIATE RELEASE: May 2, 2011
MEDIA CONTACT: Adrienne Watson 202-309-0825
REP. SANCHEZ STATEMENT ON DEATH OF OSAMA BIN LADEN
WASHINGTON, D.C. – Congresswoman Loretta Sanchez (CA-47), a senior member of the House Armed Services Committee, released the following statement following President Barack Obama's announcement tonight that Osama bin Laden has been killed by U.S. military forces and that his body is in the U.S.'s possession.
"I congratulate our armed forces, intelligence community and President Obama for bringing Osama Bin Laden to justice," said Sanchez. "It has taken nearly ten years to capture Americas most wanted terrorist, and the brave and relentless actions of our military are nothing short of heroic. Tonight my thoughts and prayers are with the victims and families who suffered from the horrific events of September 11th. As the global fight on terrorism continues, let this reaffirm that the United States is committed to the relentless pursuit of any and all who seek to do harm to the U.S. and our allies."
Congresswoman Loretta Sanchez is proud to represent California's 47th Congressional District, which includes the cities of Anaheim, Garden Grove, Santa Ana, and parts of Fullerton in Orange County. She serves as Ranking Member of the House Armed Services Subcommittee on Strategic Forces and a senior member of the Committee on Homeland Security. Rep. Sanchez is also a member of the fiscally conservative Blue Dog Coalition and sits on the bipartisan, bicameral Joint Economic Committee.
# # #
United States House of Representatives
1114 Longworth House Office Building • Washington, DC 20515
Phone: 202-225-2965 • Fax: 202-225-5859