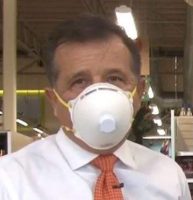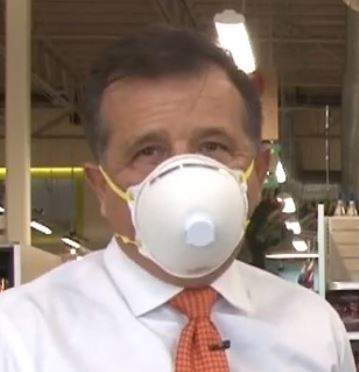 SANTA ANA, Calif. – In a letter addressed to the CEOs of six of America's largest internet providers, the mayors of 11 of California's largest cities urged the companies to continue their community efforts to ensure "digitally-disadvantaged households in California are able to continue their education through distance learning, to sustain remote work, and to receive essential medical care from home."
"One in five Santa Ana residents doesn't have access to the internet, and this pandemic has made that disparity even more starkly apparent," Santa Ana Mayor Miguel A. Pulido said. "We appreciate these companies' efforts to improve digital access and are now asking them to do more, so that all members of our community have the tools and resources they need."
The group, which represents nearly 10 million Americans, thanked the companies for stepping up to support those on the wrong side of the Digital Divide during the public health crisis, writing "we greatly appreciate that you offer affordable internet options for low-income households and have provided an interim free internet service. However, our residents are facing continued economic dislocations and hardships. Thus, we are respectfully requesting that you:
• Extend the interim free service at least through July 31, 2020, given that remote schooling will continue for many students through the summer, if not longer.
• Expand program eligibility by allowing existing customers to take advantage of interim free internet service, qualifying all families with students at schools with a high percentage of National School Lunch Program-eligible students for affordable internet offers, and permitting multiple households with the same address to enroll.
• Remove barriers to enrollment by screening all prospective customers for affordable internet program eligibility, increasing staff and language options in call centers, and prohibiting upselling prospective low-income customers."
Prior to the pandemic, 22 percent of Californians were "unconnected or under-connected to the internet at home." Since the beginning of COVID mitigation efforts required the closure of schools throughout the state, students in 900,000 households are expected to participate in distance learning without internet connectivity. "With unemployment at unprecedented levels, this number is likely even higher today," the letter states.
Signing the letter are: Santa Ana Mayor Miguel A. Pulido, Anaheim Mayor Harry Sidhu, San Jose Mayor Sam Liccardo, Los Angeles Mayor Eric Garcetti, San Francisco Mayor London Breed, Fresno Mayor Lee Brand, Sacramento Mayor Darrell Steinberg, Long Beach Mayor Robert Garcia, Oakland Mayor Libby Schaaf, Riverside Mayor Rusty Bailey, and Stockton Mayor Michael Tubbs.
The Mayors also provided the companies copies of the California Emergency Technology Fund recommendations, which can be found at www.cetfund.org/node/9990.
The full text of the letter can be found at www.santa-ana.org/sites/default/files/2020/05/20200514_ca_mayors_letter_isps.pdf