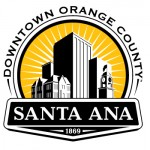 City of Santa Ana Community Alert: City launches mobile computer lab tour this weekend to encourage community survey participation
SANTA ANA, CA (October 18, 2013) – At the City Council's direction, staff has launched an online computer survey as part of the 5-year Strategic Planning process. In an effort to encourage resident participation, a mobile computer lab will be used in select neighborhoods over the weekend with several internet ready computers.
The City Council wants your input so please join us at one of the stops to complete the community survey. If you have already completed the survey pass this information to your friends so that the City Council has a good understanding of the community's needs as they develop the 5-year Strategic Plan. Help us create our future!

Saturday, October 19, 2013 – Noon to 8 pm
• Noon to 2 pm – 1700 block of Normandy Place
• 2:30 pm to 4:30 pm – Big Saver Community Event (420 W. 17th Street, Santa Ana, CA)
• 5 pm to 8 pm – St. Joseph's Carnival (608 East Civic Center Drive, Santa Ana, CA)
Sunday, October 20, 2013 – 7:30 am to 3:30 pm
• 7:30 am to 10:00 am – Immaculate Heart of Mary Church (2204 W. McFadden Ave, Santa Ana, CA)
• 10:30 to 1:30 pm – Templo Calvario Church (2501 W. 5th Street, Santa Ana, CA)
• 2:00 to 3:30 pm – Centennial Park (Near the Soccer fields) (3000 W. Edinger Ave, Santa Ana, CA)
For more information regarding the community survey or the 5-year Strategic Planning process, please visit: http://www.santa-ana.org/strategic-planning/
###