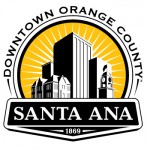 City of Santa Ana
Community: The City of Santa Ana Expands its Open Government Capabilities/La Ciudad de Santa Ana amplía sus capacidades de Gobierno Abierto
SANTA ANA – In an effort to champion Open Government, the City of Santa Ana recently launched an agenda subscription service, where residents can sign up to receive real-time notifications for all official public meetings held in the City of Santa Ana, including City Council meetings, Council Committee meetings, various board and commission meetings, and more. The new service, which can be found on our Open Government webpage www.santa-ana.org/opengov, alerts subscribers when agendas for these meetings are available, and sends those agendas directly to them.
The agenda subscription service is part of an existing Open Government platform that provides an array of accessible information. On the City Meetings webpage (santa-ana.org/coc/granicus.asp ), residents can find a calendar of all official public meetings, which includes meeting agendas and corresponding documents, meeting minutes, and videos, all of which date back to 2014. Other Open Government features found on our website include a public records submission form where the public can request public records, as well as access to public documents, such as budget information, calendars, employee salary information, financial reports, and more.
In addition, the City utilizes social media, including Facebook, Twitter, and Nixle, to engage the community and to share key information. Links to City's social media can also be found on the Open Government webpage.
"The City has made significant progress towards open and transparent government to better inform and serve the Santa Ana community," said Mayor Miguel A. Pulido. "This is yet another effort that improves the public's access to government," he said.
"While increasing Open Government capabilities is an ever-evolving process, the City recognizes the need for a sustained effort to increase transparency and access to information, noted Mayor Pro Tem Michele Martinez. "By increasing access to information, we're able to hold ourselves accountable, improve government transparency, and build trust with the public," she added.
For additional information, please contact the Clerk of the Council Office at (714) 647-6520 or visit the Clerk of the Council homepage at santa-ana.org/coc.
————————————————————————–
SANTA ANA – En un esfuerzo por aumentar el Gobierno Abierto, la Ciudad de Santa Ana inició recientemente un servicio de suscripción de agendas, donde los residentes pueden inscribirse para recibir notificaciones en tiempo real para todas las reuniones públicas oficiales conducidas en la Ciudad de Santa Ana, que incluye reuniones del Consejo Municipal y de los Comités del Consejo, reuniones de las varias comisiones, y más. El nuevo servicio, que se puede encontrar en nuestra página web de Gobierno Abierto, www.santa-ana.org/opengov, alerta a los suscriptores cuando las agendas para estas reuniones están disponibles y les envía esas agendas directamente.
El servicio de suscripción de agenda forma parte de una plataforma existente de Gobierno Abierto que proporciona una variedad de información accesible. En la página web de las Reuniones de la Ciudad (santa-ana.org/coc/granicus.asp), los residentes pueden encontrar un calendario de todas las reuniones públicas oficiales, que incluye agendas de reuniones y documentos correspondientes, actas de la reunión y videos, todos los cuales datan de 2014. Otras características de Gobierno Abierto que se encuentran en nuestro sitio web incluyen un formulario de presentación de registros públicos donde el público puede solicitar registros públicos, así como acceso a documentos públicos, como información del presupuesto, calendarios, información de salarios de empleados, informes financieros y más.
Además, la Ciudad utiliza las redes sociales, incluyendo Facebook, Twitter y Nixle, para involucrar a la comunidad y compartir información clave. También se pueden encontrar enlaces a los medios sociales de la Cudad en la página web de Gobierno Abierto.
"La Ciudad ha hecho progresos significativos hacia un gobierno abierto y transparente para informar y servir mejor a la comunidad de Santa Ana", dijo el Alcalde Miguel A. Pulido. "Este es otro esfuerzo que mejora el acceso del público al gobierno", dijo.
"Aunque el aumento de las capacidades digitales de Gobierno Abierto sea un proceso en constante evolución, la Ciudad reconoce la necesidad de un esfuerzo sostenido para aumentar la transparencia y el acceso a la información y datos, señaló el Vice Alcalde Michele Martínez. "Al aumentar el acceso a la información, somos capaces de hacernos responsables, mejorar la transparencia del gobierno y generar confianza con el público", agregó.
Para obtener información adicional, por favor comuníquese con la Oficina del Secretaria del Consejo Municipal al (714) 647-6520 o visite la página web en santa-ana.org/coc.