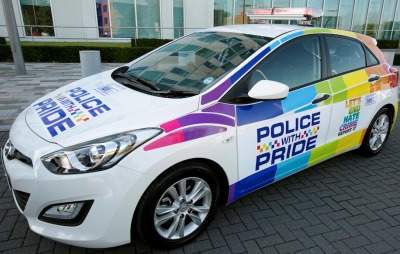 Santa Ana City Councilman Sal Tinajero will term out in 2018 but before he leaves he wants to put a rainbow flag next to the US and State flags at City Hall, as we posted about earlier this week.
We find it ridiculous that Tinajero is wasting civic time and resources on this when our city has so many other more serious problems – including a rise in crime and an out of control Santa Ana Police Department that is being sued for beating up a suspect and for breaking and entering into medical marijuana clinics, destroying their property and eating their marijuana edibles.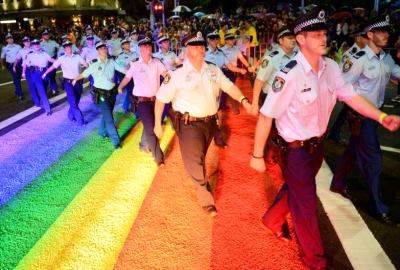 Imagine if Tinajero doesn't stop with the rainbow flag at City Hall?  What if he decides to put rainbows on our city's police cars? Or on the police uniforms? Or on other city employees?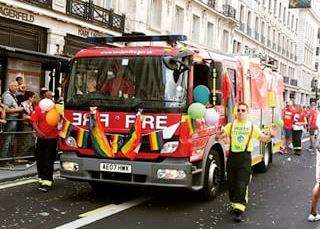 What if Tinajero decides to put rainbows on our firemen?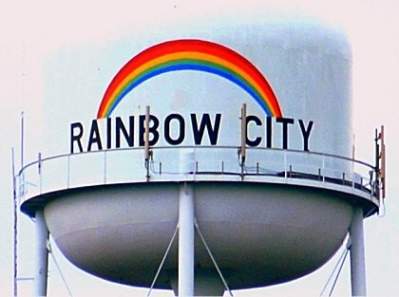 Or repaint our city water tank with a rainbow?
Ostensibly Tinajero is doing this because he has a gay son.  But is this what we elected him for?
And once Tinajero terms out is any of this going to help him get elected to another office?  Will this help him if he runs for Mayor or for the Santa Ana School Board? Or for County Supervisor?
One of the reasons that we try to mention what ward crimes happen in here in Santa Ana is to hold our Council Members accountable.  Click here to see how much crime has happened in Tinajero's ward 6.  Ask yourself – has he EVER done anything to tackle this crime?    Instead he is promoting ridiculous empty political gestures.
We need to hold Tinajero accountable as his last City Council term winds down. Click here to email him.  Let him know you don't appreciate this political buffoonery!