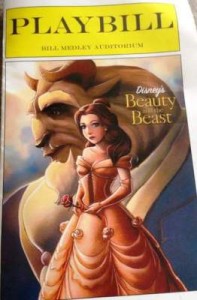 FOR IMMEDIATE RELEASE: July 21, 2015
Contact: Deidra Powell, Chief Communications Officer, Deidra.powell@sausd.us, (714) 558-5555, (714) 673-4995
Santa Ana Unified School District to Present Disney's Beauty and the Beast this week
Event: Students from nearly every high school within the Santa Ana Unified School District will stage a production of the Tony Award-winning musical "Disney's Beauty and the Beast" as part of this year's annual summer districtwide musical. The production will take place at Santa Ana High School in the Bill Medley Auditorium this week.
Performances are Wednesday, July 22, at 10:00 a.m., Thursday, July 23, at 7:00 p.m., and Friday, July 24, at 7:00 p.m. Admission is free.
Dates and Times:
July 22, 2015 at 10:00 a.m.
July 23, 2015 at 7:00 p.m.
July 24, 2015 at 7:00 p.m.
Location: Bill Medley Auditorium at Santa Ana High School
520 W. Walnut Street, Santa Ana, CA 92701
###