There are a lot of good reasons not to vote for Assemblyman Tom Daly, the corporate Democrat who represents Santa Ana in the 69th Assembly District. For example when he was the Mayor of Anaheim, Daly attacked the poor residents of that city's motels. He also tried to stop a Mexican Supermarket from opening in Anaheim. Later, as the OC Clerk-Recorder, Daly made one bad decision after another, wasting taxpayer money on questionable purchases and hiring his useless cronies, such as Jordan Brandman.
Daly is being opposed in the upcoming June Primary Election by Ofelia Velarde-Garcia, a graduate of Valley High School in Santa Ana. Velarde-Garcia enlisted in the United States Marine Corps, receiving an Honorable Medical Discharge.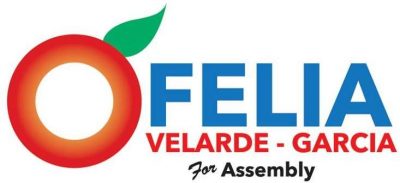 Velarde-Garcia has worked for the Orange County government for 17 years. After attending the California School of Court Reporting, she embarked on a career in public service, joining the County of Orange. She worked for the Probation Department for 8 years, assisting in that department's mission of protecting public safety. She left the Probation Department to join the Clerk of the Board of Supervisors, where she assists the Board in the public policy-making process to advance the ideals of limited government, and she facilitates issues of intergovernmental affairs for regional bodies and local governments.
I asked Velarde-Garcia why she is running for the State Assembly. She said that "As a parent and a long time resident, I'm tired of bad laws and over-regulation that hurt families, my community and my state. I am fed up with seeing working families struggle in this downturn economy; folks living in fear for their safety because of poor decisions by state lawmakers; and the lack of commitment in Sacramento to educate and prepare our children to succeed."
Velarde-Garcia added that "If I get elected, I will focus on two or three specific areas. I won't write new laws but instead, I will undo bad laws and ease some of the regulations that is making it impossible for people to start their own business, which in turn hurts our economy and affects jobs. I will also work on repealing Prop 47 and AB 109 (early release of inmates) and making our communities safe again. I will work to fund classrooms and not school administration. I will work with legislators – regardless of party – to get results for my district. I will strive to assist my community in any way that I can. My local office will have accessible staff with office hours convenient to the public. My staff will excel at customer service to the people that elected me to help them. I will stand up to government and fight for the hard working residents of the 69th District, because no one else is doing it."
Velarde-Garcia was endorsed by the Republican Party of Orange County at their Central Committee meeting tonight.
Velarde-Garcia has served on the North East Santa Ana Little League Board and is the Neighborhood Watch coordinator for her area.
Velarde-Garcia lives in North East Santa Ana with Mike, her husband of 20 years. Together, they have two children: an adult daughter and a teenage son.