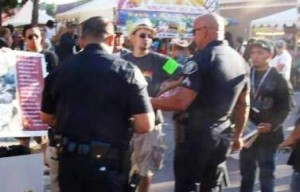 There has been a real push in Santa Ana for transparency over the past two years, led by community groups such as SaCRED and Occupy.  But one item that has been largely overlooked is the fact that the Santa Ana Police Department does not post their crime reports, or arrest logs, online, for public review.
Other police departments in Orange County are a lot more forthcoming about the crimes committed in their jurisdictions;
The Irvine Police Department posts their logs.  Here is an example.
The Orange County Sheriff's Department will be happy to email a log to you, when you click here.
The Anaheim Police Department posts their logs. 

Click here

for an example.
The odd thing is that the SAPD does give you the ability to look up accident reports, here. So they know how to make reports available online. They just choose not to do so.
We surely have tried to fill the void by posting our Daily Santa Ana Crime Reports.  But is that information, courtesy of CrimeMapping, complete?  We hope so but that information is dependent on the SAPD releasing all of their info to CrimeMapping and you have to wonder about that.
Why isn't the Santa Ana City Council doing anything about this?