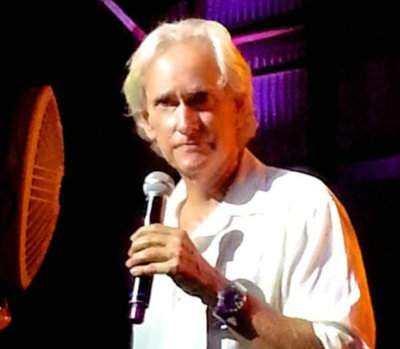 Santa Ana artist Theo Hirsch has published a new post about the owner of the Santora building, Jack Jakosky, and I learned a few things while reading it.
It turns out that "Jakosky comes to the Santora building himself, with his girlfriend weekdays and weekends, in order to shut down the building and lock the bathrooms."  Jakosky is a very wealthy man, but he comes to Santa Ana himself to secure the Santora building?  That is pretty odd.
While Jakosky has cleaned up and repaired the Santora he has also killed what used to be a fun art scene at the venerable arts building.  As Theo pointed out, the Santora now looks like a jail.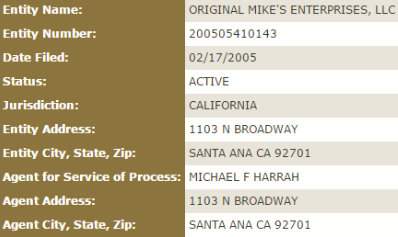 Theo also wrote that Jakosky has purchased additional properties including Original Mike's and the Ramona building, however I could not find any proof of the sale of Original Mike's.  According to the State of California, Harrah remains the owner.  It should be noted that Original Mike's has a terrible record of health violations, as per the Orange County Health Care Agency.
While we previously uncovered evidence that Jakosky has an interest in the arts.  Here's an excerpt from that post:
According to 

an article

dating back to 2000, Jakosky paid artist

Mia Tavonatti

to design nine mosaic murals, representing "The Peninsula," to beautify Newport Elementary School, which Jakosky attended and which his three kids also attended.  According to the article, the murals featured "A surfer riding the waves. Newport Pier at sunset. A trio of junior lifeguards racing down the beach."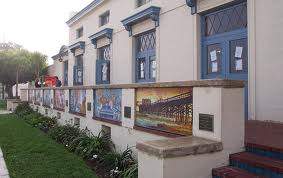 "The mosaics cost about $5,000 each. No school funds were involved. The money for the project came from private donors — including Councilman Tod Ridgeway, the Segerstroms and a number of community associations," according to

the article

.

Jakosky's former wife, Shannon, is a big supporter of the Sawdust Festival, a non-profit organization in Laguna Beach that "celebrated and supports the work of local artists," according to their Facebook Page.  "The Sawdust Art Festival sets itself apart from Laguna Beach¹s other summer art festivals in that it is nonjuried, so it plays a vital role in supporting the careers of many local artists."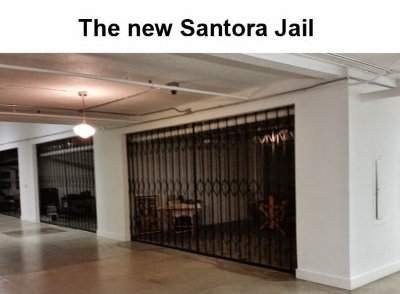 So Jakosky likes beach artwork and his ex-wife likes Laguna Beach art.  Why did he buy the Santora building?  What exactly is this guy up to?  Is this some sort of long con?
By the way, say what you will about the guy who sold the Santora building to Jakosky, Mike Harrah.  While that sale has not worked out for Santa Ana's arts community, Harrah did at least help move the Orange County School of the Arts to Santa Ana.  That has turned out well for Santa Ana and for the kids who attend OCSA (which was formerly a high school and now also has an intermediate school).
Too bad that Jakosky has not contributed much to our city.  He is certainly not in Harrah's class.  Incidentally, Harrah says he plans to start building his One Broadway Plaza soon.  Perhaps Jakosky bought the Santora building in the hopes that the One Broadway Plaza would great increase the value of all Downtown Santa Ana buildings?
You can read Theo's post here.