On Thursday, 11/7/2019, at 7:53 pm, three male black adults entered the Macy's store at the MainPlace Mall during normal business hours. They were wearing hoodies and possible bandannas covering their faces.
The suspects walked directly towards the fragrance counters and shattered the glass display cases. The suspects removed fragrances and placed them inside black duffel bags, which they carried into the store.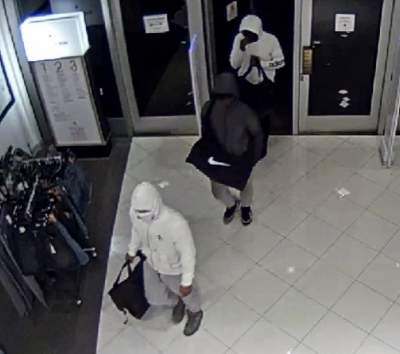 The suspects then exited the store via the south doors to an awaiting vehicle, possibly a silver sedan. The vehicle was last seen leaving the parking structure, northbound onto Main Street and out of sight.
Anyone with information is asked to contact Detective Lim at (714) 245-8417 / Slim@santa-ana.org or Orange County Crime Stoppers at 1-855-TIP-OCCS.