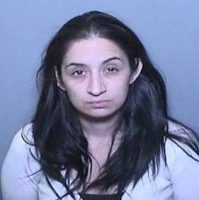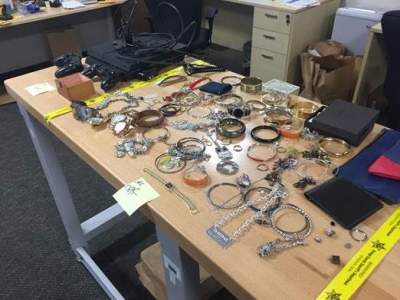 OCSD arrests three in open house burglary scheme
SANTA ANA, Ca. (Dec. 21, 2017) – Investigators with the Orange County Sheriff's Department South Directed Enforcement Team (DET) have arrested three suspects accused of burglarizing multiple homes using a distraction scheme during real estate open houses.
Investigators believe the suspects started running the scheme in October 2017. A male suspect would distract the real estate agent, while two female suspects would search other areas of the home and steal items.
Investigators have tied the suspects to the theft of about $20,000 worth of items from homes in Ladera Ranch, San Clemente and Anaheim. In most cases, the items burglarized were pieces of jewelry.
Upon the suspects' arrests at about 11:45 a.m. on Tuesday, Dec. 19, investigators found thousands of dollars in stolen items and a ledger outlining scheduled open houses in Orange, San Diego and Los Angeles counties.
Nino Siganoff, 33; Valerie Siganoff, 36; and Barbara Adams, 29; all of Los Angeles, were booked on suspicion of felony burglary.
While a portion of the recovered property has been returned to some of the victims, the property reunification process is ongoing. Sheriff's investigators also believe there are potentially more victims of this scheme.
Anyone who believes they are the owner of the below pictured items, or who believes they are a victim of a similar burglary should contact Sheriff's investigators at 949-206-6100. Anyone with additional information who would like to submit an anonymous tip can contact Crime Stoppers at 1-855-TIP-OCCS or online at occrimestoppers.org.