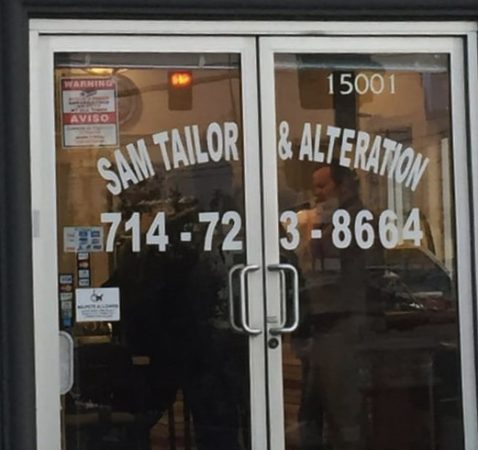 On Saturday, March 4 at 11:29 p.m., a suspect threw a large slab into the front glass door and then threw a rock into a glass window at Sam's Tailoring, located at 15001 Beach Blvd.
Suspect: Male, shaved head, checkered long-sleeve shirt over t-shirt with a diamond logo, black pants, black shoes. Cross tattoo on his lower arm.
If you have any information regarding this incident, please contact Investigator T. Schumacher at (714) 898-3315 x 4570 or TSchumacher@westminster-ca.gov.