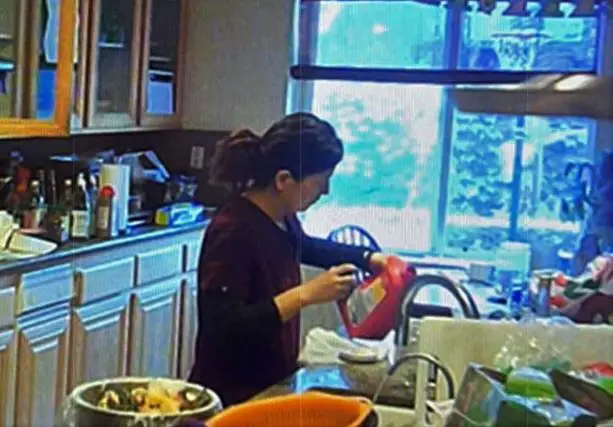 SANTA ANA, Calif. – A Mission Viejo dermatologist has been indicted by an Orange County Grand Jury on multiple felonies for allegedly poisoning her husband over several weeks with a liquid drain cleaner by pouring it into his tea resulting in stomach ulcers.
Yue "Emily" Yu, 45, of Irvine has been indicted on three felony counts of poisoning and one felony count of domestic battery with corporal injury. She faces a maximum sentence of eight years and eight months if convicted on all counts. She is scheduled to be arraigned on April 18, 2023 at the Central Justice Center in Santa Ana in Department C5.
The grand jury indictment detailing the charges against Yu was unsealed this morning.
The handing down of the indictment requires Yu to self-report to the Medical Board of California, which will determine whether she will be allowed to continue to practice medicine.
In early April 2022, Yu's husband began noticing a strange taste to the tea he drinks every day. When the taste continued, he installed cameras in the family's Irvine kitchen to see if he could capture any evidence of why his tea tastes strange.
On July 11, July 18, and July 25, 2022, video captured Yue Yu pouring a substance out of a bottle of liquid drain cleaner into her husband's tea that was left on the counter. Her husband also collected samples of the tea and turned them over to the Irvine Police Department.
The samples were later turned over to the FBI for testing, which confirmed the substance was consistent with liquid drain cleaner.
Yu was arrested by Irvine police in August 2022 on suspicion of poisoning. She was released from custody after posting a $30,000 bond.
"Our homes should be where we feel the safest," said Orange County District Attorney Todd Spitzer. "Yet, a licensed medical professional capitalized on her husband's daily rituals to torment her husband by systematically plying his tea with a Drano-like substance intending to cause him pain and suffering. Thank you to the Irvine Police Department for its diligence in thoroughly investigating this case and to Deputy District Attorney Diana King for her conscientious legal review that allowed the case to be successfully presented to the Grand Jury for an indictment."
Deputy District Attorney Diana King of the Family Protection Unit is prosecuting this case.