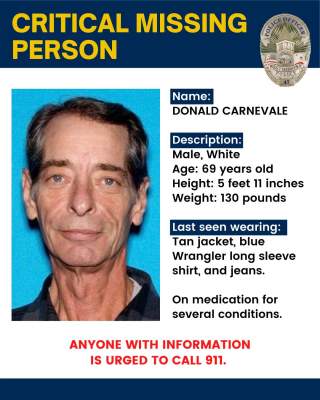 The Westminster Police Department is seeking the public's help in locating a critical missing person. Donald Carnevale, age 69, was last seen leaving his residence at around 9:00 AM on Thursday, February 11, 2021 in the area of Bolsa Ave. and Brookhurst St.
He stated he was going to the CVS Pharmacy but never returned.
Carnevale is 5'11", 130 lbs., and was last seen wearing a tan jacket, blue Wrangler long sleeve shirt, and jeans.
Anyone with information is urged to call 9-1-1.