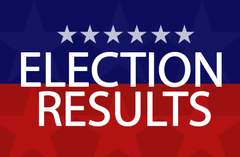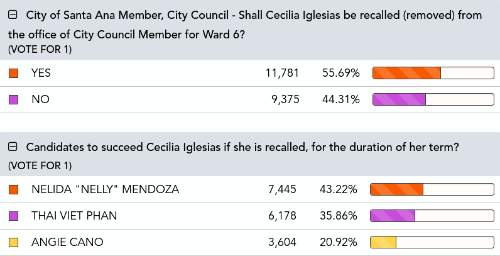 The O.C. Voter Registrar has updated the results of yesterday's Special Recall Election. The results don't bode well for Santa Ana City Council Member Cecilia Iglesias. The Yes on the Recall vote has increased to 11,781 votes versus 9,375 votes against the Recall. At this point one must assume the Yes side will ultimately prevail.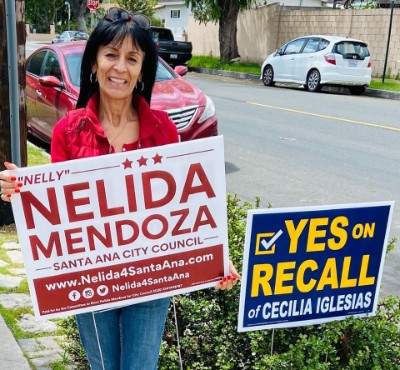 Nelida Mendoza continues to lead the lineup of candidates seeking to replace Iglesias. She currently has over 43% of the vote – a bit better than yesterday's initial results. Her victory also seems assured.
Yesterday's Santa Ana City Council meeting was likely the last one for Iglesias. The election took place on the day of the City Council meeting, which was held virtually due to the ongoing pandemic.
Once the election results are certified, Iglesias will have been recalled and Mendoza will be sworn in to replace her, in Ward 6. This also means that the City Commissioners who represent Iglesias will likely be dismissed by Mendoza, if they don't resign first.
The election results will be updated again in about 18 hours. The ultimate result however appears to be fait accompli.