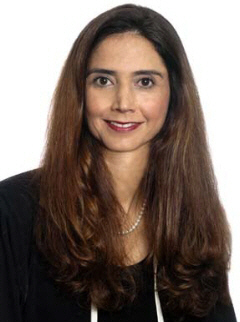 FOR IMMEDIATE RELEASE
Contact:
Mr. Michael Bishop, (714) 558-5523
The Santa Ana Board of Education Appoints
Thelma Meléndez de Santa Ana as New Superintendent
SANTA ANA, CA – July 15, 2011 – The Santa Ana Board of Education has announced the appointment of Dr. Thelma Meléndez de Santa Ana as the next superintendent to lead the Santa Ana Unified School District (SAUSD). Dr. Meléndez will assume the duties of Superintendent on August 8, 2011. This item will be agendized for open session ratification on July 26, 2011, as required by Government Code.
Dr. Meléndez previously held the position of Assistant Secretary for Elementary and Secondary Education at the United States Department of Education (USDOE) since 2009. During her tenure as the Assistant Secretary, Dr. Meléndez served as the principal advisor for Arne Duncan, the U.S. Secretary of Education, on all matters related to elementary and secondary education. Prior to arriving at the USDOE, Dr. Meléndez served as superintendent for the Pomona Unified School District. In 2009, her success as an education leader was recognized by the American Association of School Administrators, which voted her California Superintendent of the Year. As an experienced leader, educator and an English learner herself, Dr. Meléndez has focused much of her work supporting diverse populations and has been especially instrumental in moving forward the national conversation on supporting English Language Learners.
"After a thorough, careful search the Board has selected the right leader to continue the work of former Superintendent Jane Russo," said José Alfredo Hernández, J.D., president for the Santa Ana Board of Education. "Dr. Meléndez has the right credentials, qualifications, experience and results to help take our students to the next level of academic success."
Dr. Meléndez has been recognized frequently for her educational leadership. In April 2011, she received the National Hispanic Woman of the Year Award from the Mexican American Opportunity Foundation. She also received an honorary doctorate from Pepperdine University's Graduate School of Education and Psychology in May 2011. In 2010, she was named Hispanic Business Magazine's Woman of the Year. In 2007, she was named Latina of Excellence by Hispanic Magazine, receiving the Educationalist award. In 2005, Dr. Meléndez was recognized as an Outstanding K-12 School Leader & Distinguished Partner for Educational Excellence by California State Polytechnic University at Pomona. And, in 2003, the Los Angeles County Bilingual Directors Association named her Outstanding Educator of the Year.
Dr. Meléndez earned her Ph.D. from the University of Southern California (USC), where she was in the Rossier School of Education program specializing in language, literacy and learning. She earned a bachelor's degree cum laude in sociology from the University of California at Los Angeles (UCLA). She is married to Otto Santa Ana, a professor in the Department of Chicano Studies at UCLA.
"We are excited to have Dr. Meléndez join the Santa Ana Unified team and have every confidence in her leadership to provide our students and our community with the very best educational opportunities," said Hernández.
Santa Ana Unified School District (SAUSD) educates approximately 58,000 students at 61 school sites throughout the Santa Ana community. The K-12 school district is the largest in Orange County and the second largest employer in Santa Ana with approximately 4,500 educators and staff members. The SAUSD boasts 28 California Distinguished Schools, five National Blue Ribbon Schools, and two 2011 National Blue Ribbon nominees.
Contact us at 714-558-5555, or pioinfo@sausd.us. For more information about our schools, visit www.sausd.us.