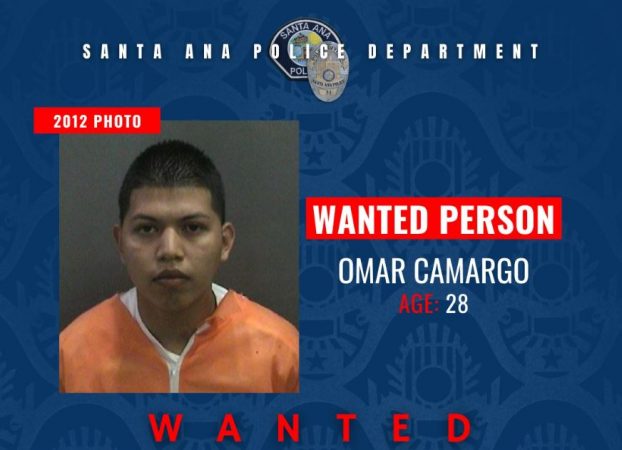 In March of 2017, a 15-year-old victim identified wanted suspect Omar Camargo as sexually assaulting her for a period of over one year.
Camargo currently has a no bail warrant for Felony Unlawful Sex with Minor from the city of Fullerton.
Anyone with information on Camargo's whereabouts is asked to contact Detective Thomas at 714 245-8346.
En marzo de 2017, una víctima de 15 años identificó al sospechoso buscado Omar Camargo por haberla agredido sexualmente durante un período de más de un año. Camargo actualmente tiene una orden de arresto sin fianza por delito grave de sexo ilegal con un menor de la ciudad de Fullerton.
Cualquier persona que tenga información sobre el paradero de Camargo debe comunicarse con el detective Thomas al 714 245-8346.