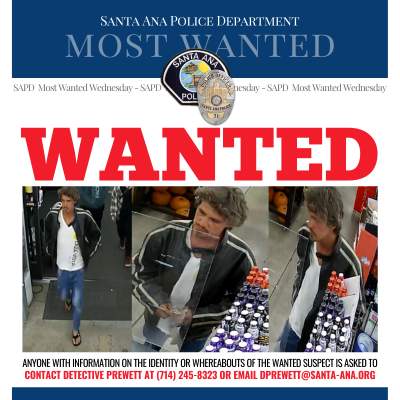 On 10/16/2021, at approximately 7:44PM, the wanted suspect entered the apartment removed his clothing and took a shower. A resident was in the apartment, observed the suspect exit the bathroom, and locked herself inside the bedroom.
The suspect attempted to open the bedroom door but was unsuccessful. The suspect took some clothing belonging to a male resident and the victim's car key.
The suspect walked out of the apartment and fled the location in the victim's vehicle. The victim's vehicle was located on 10/21/2021 in unincorporated City of Tustin.
Location: 1800 block of S. Broadway Avenue, Santa Ana
Anyone with information on the identity or whereabouts of the wanted suspect is asked to contact Detective Prewett at (714) 245-8323 or DPrewett@santa-ana.org.