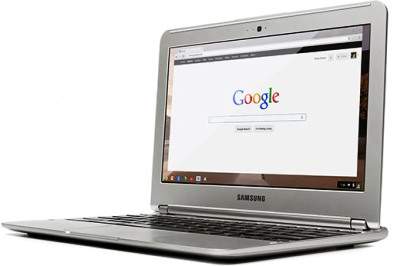 City of Santa Ana, Downtown Orange County
Community Alert: SANTA ANA LIBRARY ADDS NEW PUBLIC COMPUTERS
SANTA ANA, CA (January 18, 2013) – In an effort to provide additional service to the community, the Santa Ana Public Library has installed new computers for public use at the library's main branch. This month, an additional 10 Google Chromebooks have been added to the 58 computers already available for patrons. Anyone with a Santa Ana library card can use a public computer at no charge for Internet access, word processing, job searching, or schoolwork. The additional Chromebooks will permit the library to reserve two workstations for the use of patrons without library cards.
In addition to offering computers to the public, the Santa Ana Library's Technology and Support Services also conducts instructional classes every week to help patrons improve their computer skills and operates a Tech Desk staffed by knowledgeable specialists to answer technical questions. This is good news for a community in which 39% of residents own a computer and as few as 30% connect to the Internet at home. Using technology at the library has never been easier.
The ten Chromebooks were among thirty donated to the Library free of charge through a grant sponsored jointly by the California State Library, the Califa Group and Google. The remaining laptops will be used to support the Tech Desk, computer classes for the public, and computer access for teens.
Please come to the Santa Ana Public Library at 26 Civic Center Plaza Santa Ana, CA 92701 to check out the new Google Chromebooks. For more information, please call 714-647-5264 or visit www.santa-ana.org/library.
####