Multiple resources were dispatched including two of the OCFA's swift water rescue teams and their helicopter.
An adult male was found in the Santa Ana river bed at Memory Lane. Rescue operation was conducted here and the person was extracted.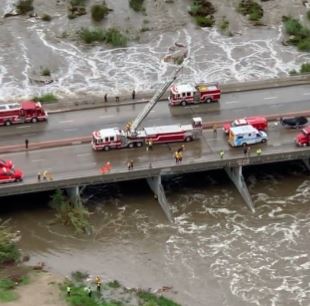 Firefighter paramedics on scene provided treatment and follow up care as the person was transported to a hospital.
The water is moving at a fast pace and can overwhelm anyone in it. The OCFA strongly recommends that everyone remains clear of the water.